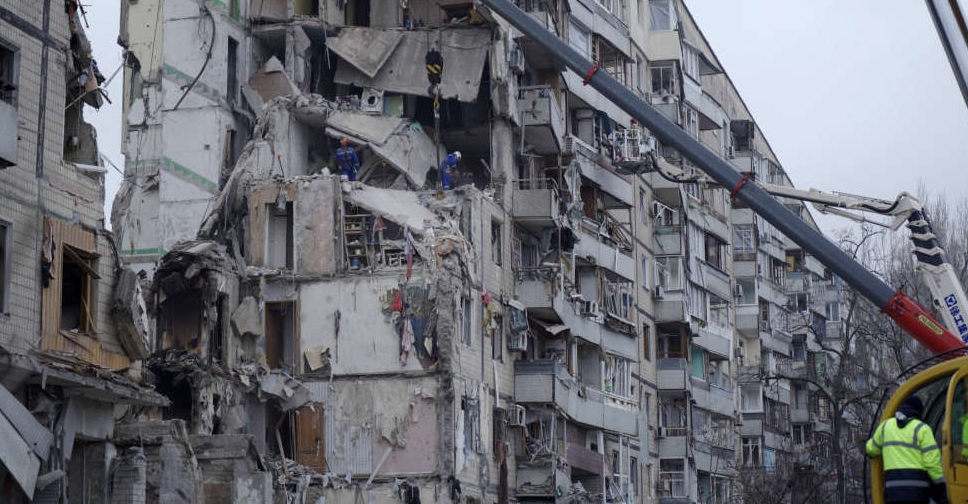 AFP
The death toll from a Russian missile strike on an apartment building in the east Ukrainian city of Dnipro has risen to 44, Dnipro mayor Borys Filatov said on Tuesday.
"I am here. Already 44 dead," Filatov wrote on Facebook, making clear he was visiting the scene of Saturday's attack.
Regional authorities said earlier on Tuesday that a child's body was among the latest retrieved from the rubble.
Filatov did not say how many people were still unaccounted for. A local official who put the death toll at 40 on Monday said at the time that 30 people were still not accounted for.
Ukraine says the apartment building was struck by a Russian Kh-22 missile. The Kremlin said its wave of missile strikes on Saturday did not target any residential buildings.