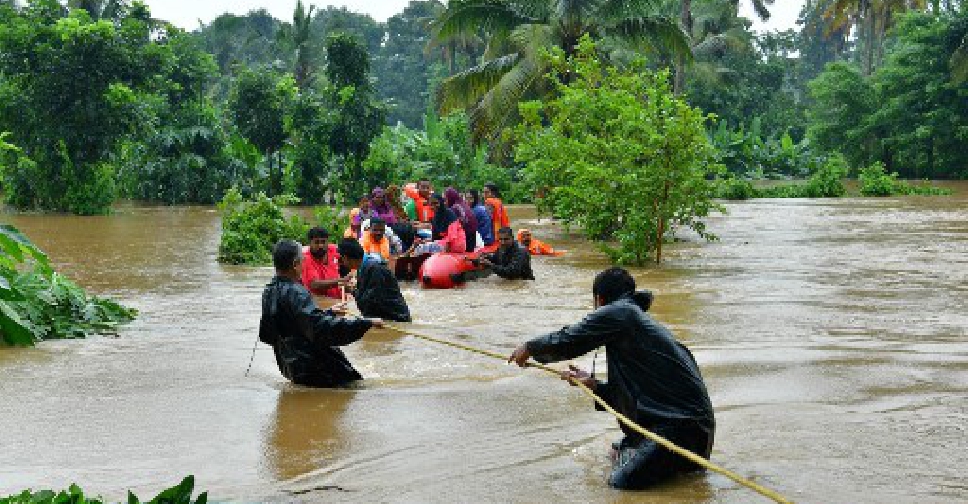 STR / AFP
The death toll from floods in three Indian states has risen to 95.
Officials say heavy rain and landslides have forced hundreds of thousands in Karnataka, Kerala and Maharashtra to evacuate their homes.
The seasonal monsoon rains in India sweep across the county every year from June to September.
In Kerala alone more than 40 people have died.
Officials say several dams are quickly reaching their full capacity.