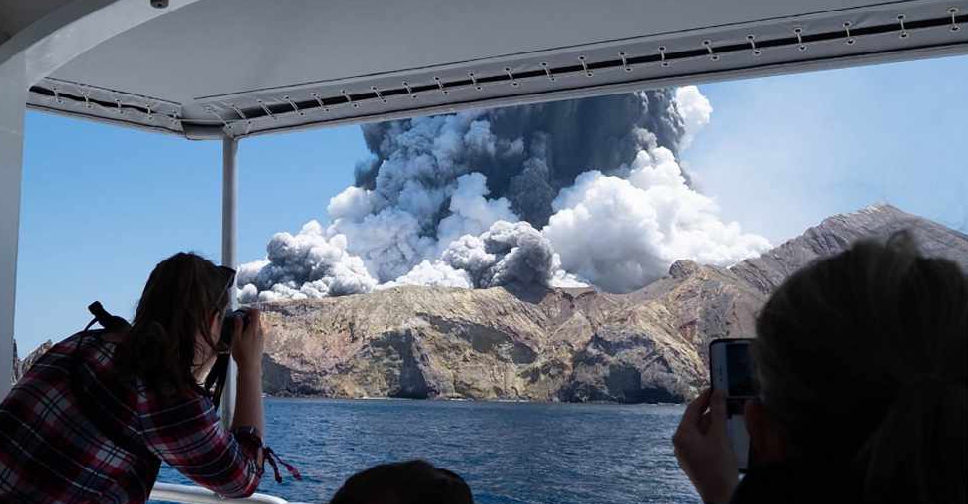 HANDOUT / MICHAEL SCHADE / AFP
New Zealand police will launch a criminal investigation into the deaths and injuries following a volcanic eruption at a popular tourist spot.
Questions have been raised as to why tour groups were allowed to visit the White Island despite warnings in place.
Five people have been confirmed dead, and a further eight are feared to have perished.
Prime Minister Jacinda Ardern confirmed that reconnaissance flights showed no signs of life on White Island.
Police said 47 people were on the island at the time of the eruption - 24 from Australia, nine from the US, five from New Zealand, four from Germany, two each from China and the UK and one from Malaysia.
Rescuers have been unable to access the island, which is covered in grey ash, with warnings for another eruption in the next 24 hours.