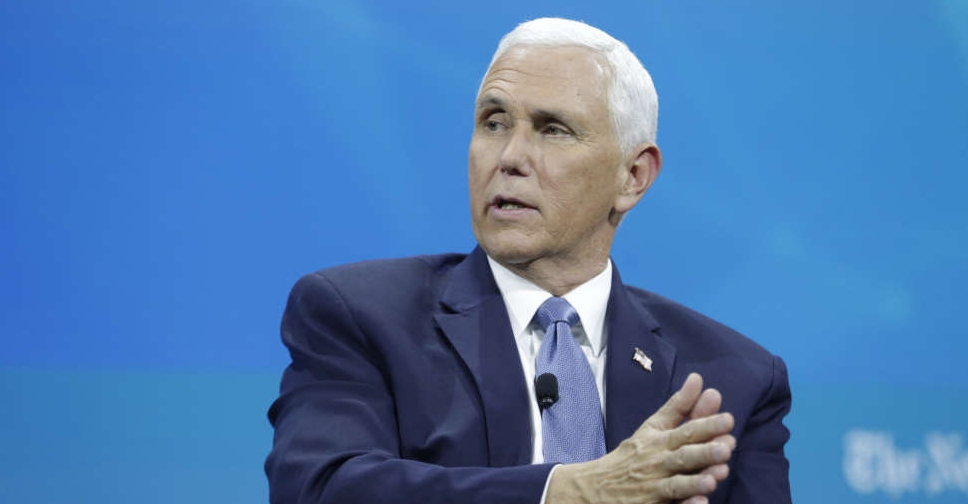 Documents marked as classified were discovered at former US Vice President Mike Pence's Indiana home last week.
The discovery puts Pence in the company of his former boss, former President Donald Trump, and President Joe Biden, after documents with classified markings were found at their residences.
His attorney, Greg Jacob, sent a letter to the National Archives on January 18 notifying them of the documents and in a separate letter on January 22 notified the Archives that the FBI came to the former vice president's home to collect them.
Jacob said in the letter to the National Archives that "out of an abundance of caution" Pence had engaged outside counsel to review records stored in his home after reports about the materials found at Biden's residence.
"Counsel identified a small number of documents that could potentially contain sensitive or classified information interspersed throughout the records," Jacob wrote in the letter.
"Vice President Pence immediately secured those documents in a locked safe pending further direction on proper handling from the National Archives," he said. Pence's counsel did not review the contents of the documents once they were determined to be marked classified, the letter said.
Biden, whose documents dated from his time as vice president, and Trump, who resisted turning over the items, leading to an FBI raid, are both facing special counsel investigations by the Justice Department over improper handling of classified materials.
During a presidential transition period, the records from each administration are supposed to be turned over to the legal custody of the U.S. National Archives.
It is unlawful to knowingly or willfully remove or retain classified material. Failure to properly store and secure classified material poses risks to national security if it should fall into the wrong hands.