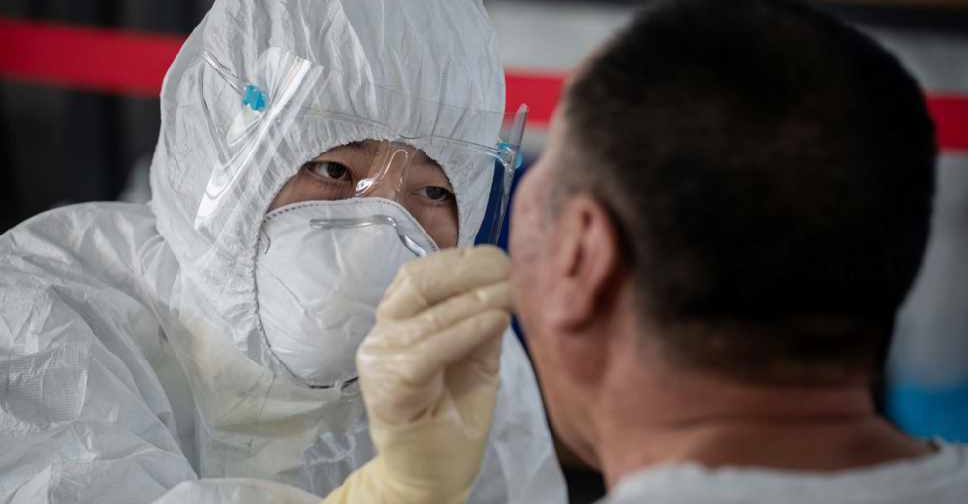 NICOLAS ASFOURI / AFP
China has imposed a strict lockdown on nearly half a million people in a province near the capital after a small surge in cases.
Authorities have warned that the outbreak in Hebei province's Anxin county was still "severe and complicated".
Anxin would be "fully enclosed and controlled", with restrictions similar to those imposed in Wuhan, where the outbreak first emerged.
The move comes after Beijing recorded 14 new cases in the last 24 hours, bringing the total number of cases linked to the Zinfai wholesale food market to 311.
According to state news agency Xinhua, businesses in Anxin had supplied freshwater fish to the Xinfadi market.