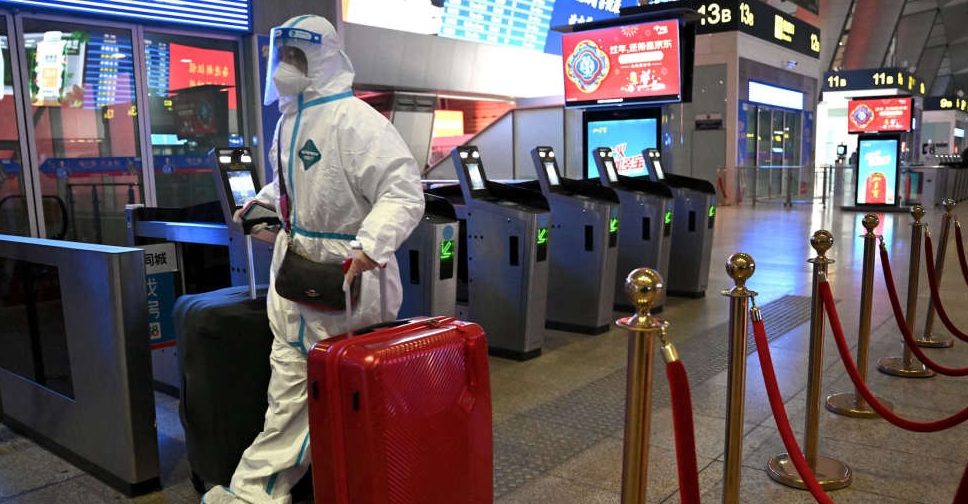 Chinese state media defended on Wednesday the retaliatory measures against South Korea and Japan over their COVID-19 travel curbs as "reasonable", while Chinese tourists decried Seoul's "insulting" treatment on social media.
China re-opened its borders on Sunday after three years of isolation under the world's strictest regime of COVID restrictions, which Beijing abruptly began dismantling in early December after historic protests.
With the virus spreading unchecked among China's 1.4 billion people after the policy U-turn, some foreign governments have raised concerns about the scale and impact of the outbreak, with the World Health Organisation saying deaths are underreported.
In a first, China's health authorities - which have been reporting five or fewer deaths a day over the past month, numbers that are inconsistent with the long queues seen at funeral homes - did not report COVID fatalities data on Tuesday.
China's Center for Disease Control and Prevention and the country's National Health Commission did not immediately respond to requests for comment.
More than a dozen countries, including the United States, Australia and some European Union members, imposed at the start of the year requirements for pre-departure negative test results from visitors from China.
Among them, South Korea and Japan have also limited flights and require tests on arrival, with passengers showing up as positive being sent to quarantine. In South Korea, quarantine is at the traveller's own cost.
In response, the Chinese embassies in Seoul and Tokyo said on Tuesday they had suspended issuing short-term visas for travellers to China, with the foreign ministry slamming the testing requirements as "discriminatory".
China requires negative test results from visitors from all countries.
State-run nationalist tabloid Global Times defended Beijing's retaliation as a "direct and reasonable response to protect its own legitimate interests, particularly after some countries are continuing hyping up China's epidemic situation by putting travel restrictions for political manipulation."
South Korean foreign minister Park Jin has said that Seoul's decision was based on scientific evidence and that China's countermeasures were "deeply regrettable".
Japan lodged a protest to China over its measures.
'INSULTING'
Chinese social media anger mainly targeted South Korea, whose border measures are the strictest among the countries that announced new rules.
Videos circulating online showed special lanes coordinated by soldiers in uniform for arrivals from China at the airport, with travellers given yellow lanyards with QR codes for processing test results.
One user of China's Twitter-like Weibo said singling out Chinese travellers was "insulting" and akin to "people treated as criminals and paraded on the streets".
Global Times reserved a separate article for South Korea, saying the measures made Chinese people suspicious that Seoul was putting up a "political show".
Annual spending by Chinese tourists abroad reached $250 billion before the pandemic, with South Korea and Japan among the top shopping destinations.
Repeated lockdowns in China over the last year have hammered the world's second-largest economy. The World Bank said on Tuesday China's growth in 2022 slumped to 2.7 per cent, its second-slowest pace since the mid-1970s after 2020.
It predicted a rebound to 4.3 per cent for 2023, but that is 0.9 percentage point below the June forecast because of the severity of COVID disruptions and weakening external demand.