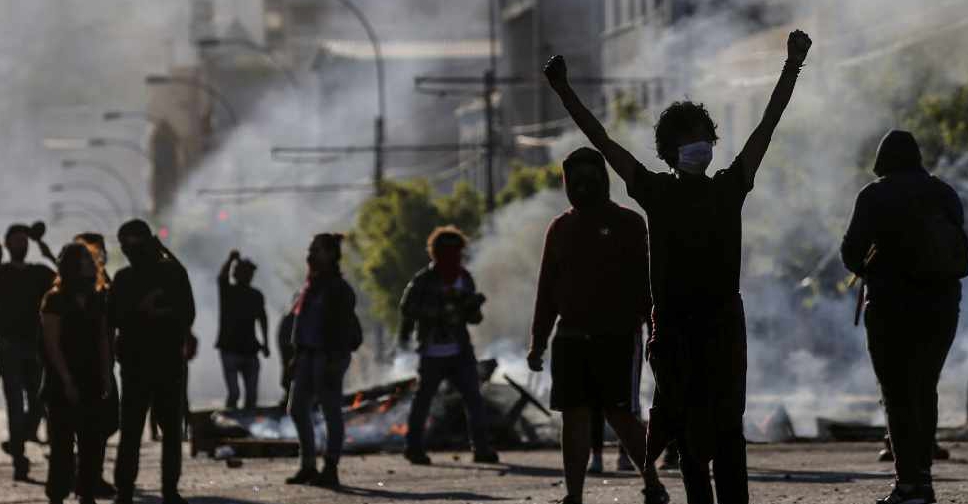 JAVIER TORRES / AFP
Chile has extended a state of emergency to cities in the country's north and south amid an "escalation of violence and vandalism."
Officials said five people died when a garment factory was torched in a suburb north of Santiago, bringing the death toll in a wave of unrest in Chile to seven.
"We are at war against a powerful enemy, who is willing to use violence without any limits," President Sebastian Pinera said in a late-night televised statement at army headquarters in Santiago.
"I call on all my compatriots to unite in this battle against violence and delinquency."
Protests led by students began two weeks ago over fare hikes on public transport.