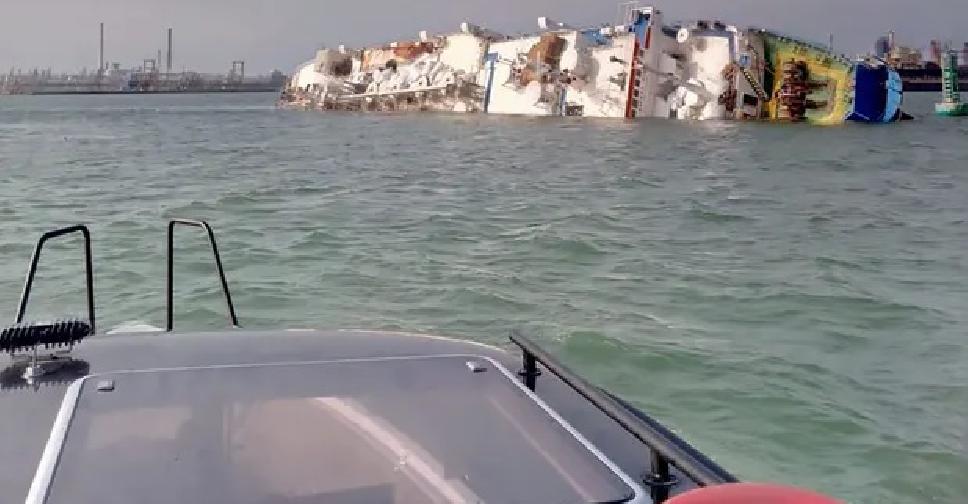 Twitter
Rescue operations are currently underway to save 14,600 sheep after the cargo ship they were being carried on capsized off the coast of Romania.
Authorities said at least 32 sheep found swimming near the Palau-flagged ship have been rescued, with teams from the police force, civil defence and the Romanian coast guard pressed into action.
The Queen Hind was bound for Saudi Arabia when it overturned near Romania's Midia port in the Black Sea.
All 22 crew members have been rescued.