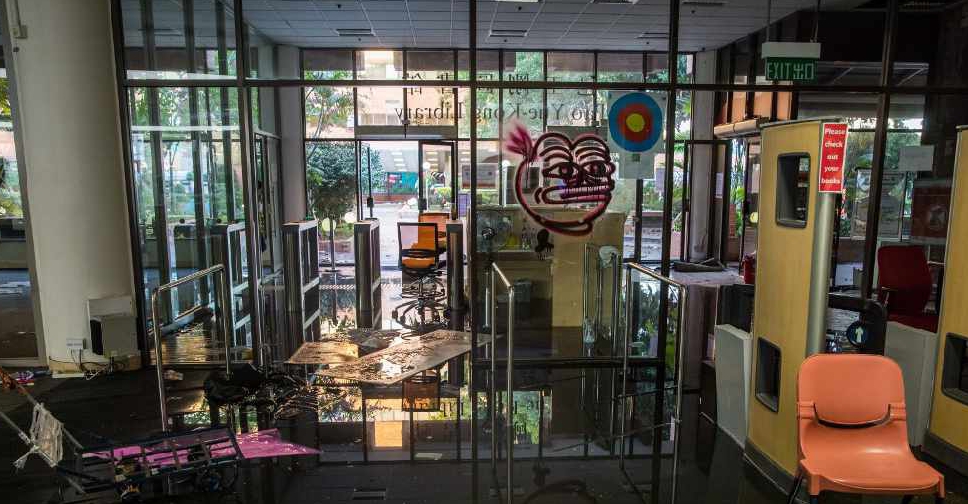 DALE DE LA REY / AFP
A handful of anti-government protesters continue to remain holed up in a university campus that has been under siege for more than a week.
But the focus has shifted towards Sunday's council elections, when a record 4.1 million Hong Kong people, from a population of 7.4 million, have enrolled to vote.
Scores of construction workers were seen clearing out the area near the Cross-Harbour Tunnel that has been closed for more than a week after it was first blockaded.
The repairs got underway as a record 1,104 people gear up to run for 452 district council seats in elections on Sunday.