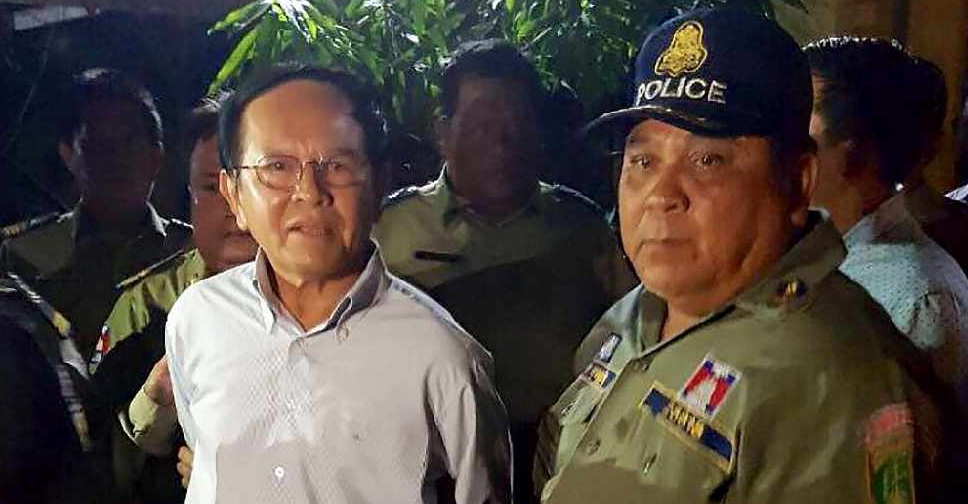 AFP/File Pic
A court in Cambodia has lifted the house arrest of opposition leader Kem Sokha, more than two years after he was charged with treason.
The new court ruling, however, forbids the 66-year-old from leaving Cambodia or joining politics.
Sokha took to facebook soon enough and demanded that the charges against him be dropped. "I expect today's decision to be the first step, but I, as well as many other Cambodians who have lost political freedom, still need real solutions and justice."
It comes amid growing pressure on Cambodia's authoritarian ruler Hun Sen to soften a political crackdown as the European Union considers potentially damaging cuts to trade terms.
It also comes a day after Sam Rainsy, a co-founder of their now-banned opposition party, is planning his return to the country.