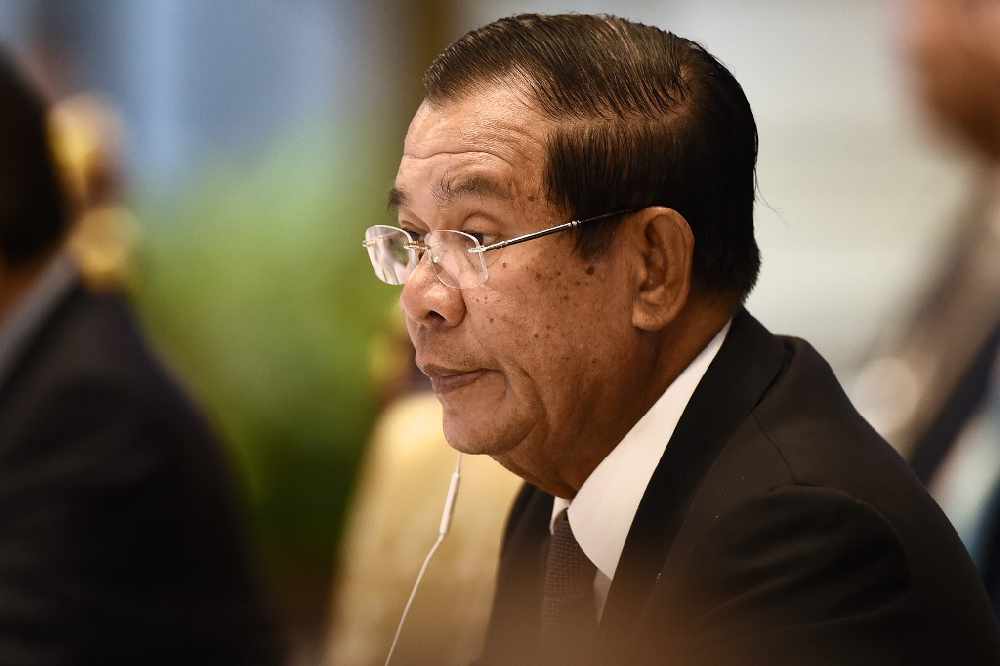 Lillian SUWANRUMPHA / AFP
More than 70 political prisoners will be released on bail in Cambodia as Prime Minister Hua Sen faces global pressure to improve his human rights record.
"There are over 70 people, please hurry up work on this case so that these brothers can be released on bail," Hun Sen said while addressing a crowd at a new cement factory in the southern province of Kampot.
He also ordered the Justice Ministry to withdraw arrest warrants for other opposition activists who had fled to Thailand or were in hiding in Cambodia
Dozens of opposition activists were arrested last Saturday as news of opposition figure Sam Rainsy's return from self-imposed exile broke out.
On Saturday, Cambodia also relaxed the house arrest conditions on opposition leader Kem Sokha, who was held on treason charges more than two years ago.