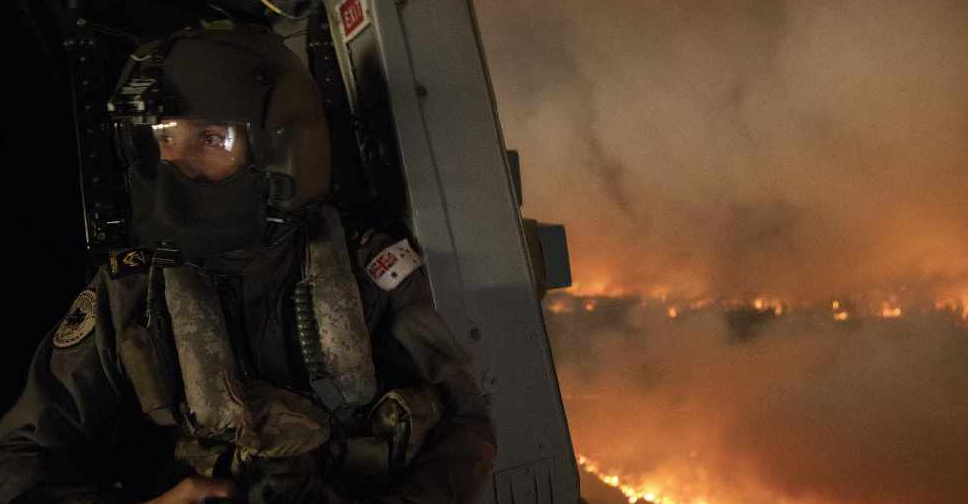 CPOIS KELVIN HOCKEY / AUSTRALIA DEPARTMENT OF DEFENCE / AFP
Residents of two small communities in the southern Australian state of Victoria have been told to leave immediately as a bushfire threat looms.
Authorities said those in the East Gippsland area should leave no later than Monday morning.
The weather bureau has forecast temperatures of more than 40 degree Celsius, strong winds, thunderstorms and a wind change moving across the state for Monday in Victoria.
This comes as organisers of a music festival cited extreme weather conditions for cancelling the event that was meant to run until New Year's Eve.
Meanwhile, Prime Minister Scott Morrison announced that volunteer firefighters in New South Wales would get compensation for time away from work.