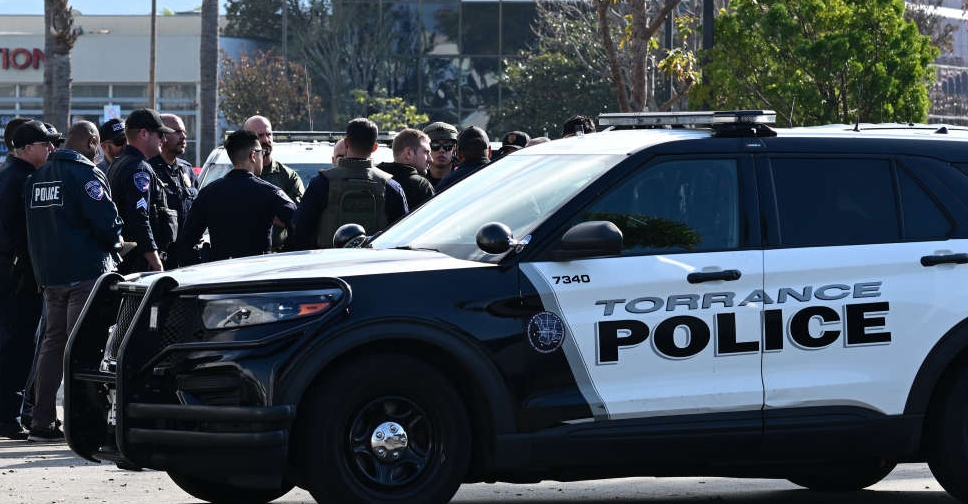 AFP
A gunman killed 10 people at a ballroom dance hall during a Chinese Lunar New Year celebration near Los Angeles before fleeing the scene and later killing himself when approached by police on Sunday, authorities said.
Los Angeles County Sheriff Robert Luna said the motive for the shooting was not known. He identified the suspect as Huu Can Tran, 72, who wielded a pistol with a high-capacity magazine.
"We want to know, we want to know how something this awful can happen," Luna told reporters.
Luna said Tran turned a handgun on himself on Sunday morning as police approached a white van he was driving in Torrance, about 20 miles (34 km) from the site of the shooting at the Star Ballroom Dance Studio in Monterey Park.
Five of the victims were male and five were female, Luna said. Their identities have not been made public. Another ten people were shot, and seven of them remain hospitalized, with at least one person in critical condition, authorities said.
The sheriff's departmentreleased images of the suspect apparently taken from surveillance camera footage showing him wearing spectacles, dressed in a dark jacket and a dark beanie hat with white stripe.
Luna confirmed that Tran was involved in another incident at a dance venue in the neighboring city of Alhambra about 20 minutes after the Saturday night shooting in Monterey Park. At the second venue, witnesses said Tran walked in holding a gun that patrons were able to grab. No one was shot and Tran fled, Luna said.
When police arrived at the Monterey Park ballroom, people were "pouring out of the location screaming," department captain Andrew Meyer told reporters at a news briefing.
The shooting took place around the location of a two-day Chinese Lunar New Year celebration where many downtown streets are closed for festivities that draw thousands of people from across Southern California. Police said the celebrations planned for Sunday were canceled.