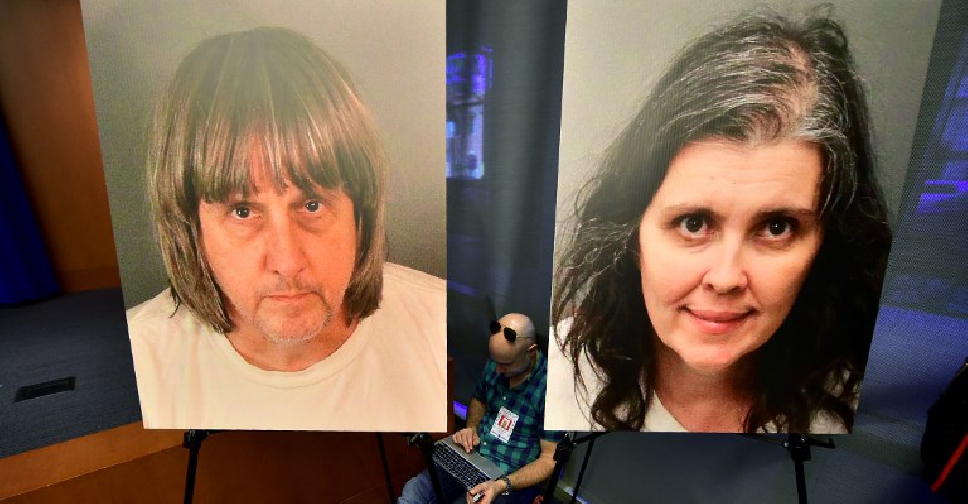 FREDERIC J. BROWN / AFP
David and Louise Turpin were arrested in January 2018 when one of their daughters escaped the house in the city of Perris.
They've pleaded guilty to torturing and imprisoning some of their 13 children.
The children were eventually found by police in a badly malnourished state.
Evidence also suggests they were abused.
The age of the kids ranged from two to 29 at the time they were rescued.