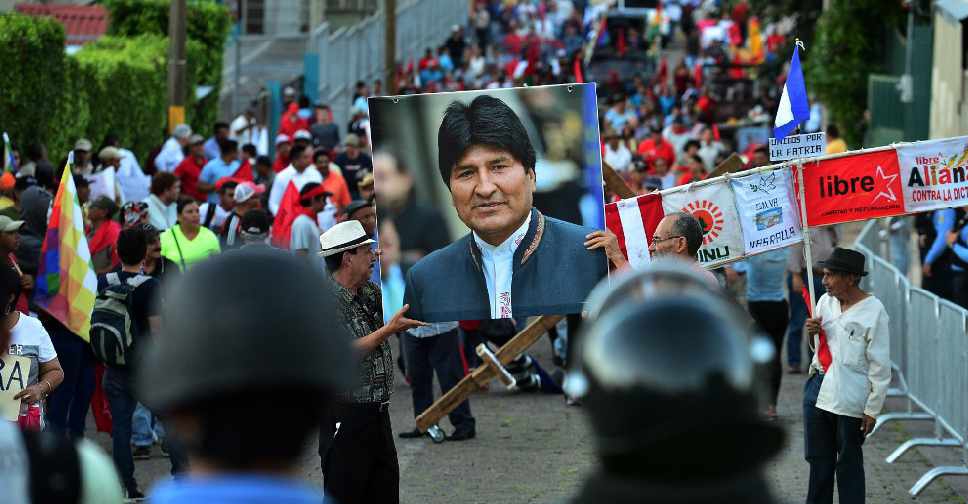 ORLANDO SIERRA / AFP
Bolivian lawmakers have approved a bill that annuls the contested October 20 election, and paves the way for a new vote.
Both chambers of Bolivia's Congress unanimously passed legislation on Saturday to appoint a new electoral board that would set a date for fresh elections.
It comes as anti-government demonstrators lifted road blockades so leaders of social groups could hold talks with interim President Jeanine Anez, who was scheduled to sign the law on Sunday.
Morales, who was forced to step down over allegations of election irregularities, will not be eligible to contest after having served two presidential terms.
His party announced the decision to field a new candidate.
More than 30 people have died in clashes between protesters and security forces since the October election.