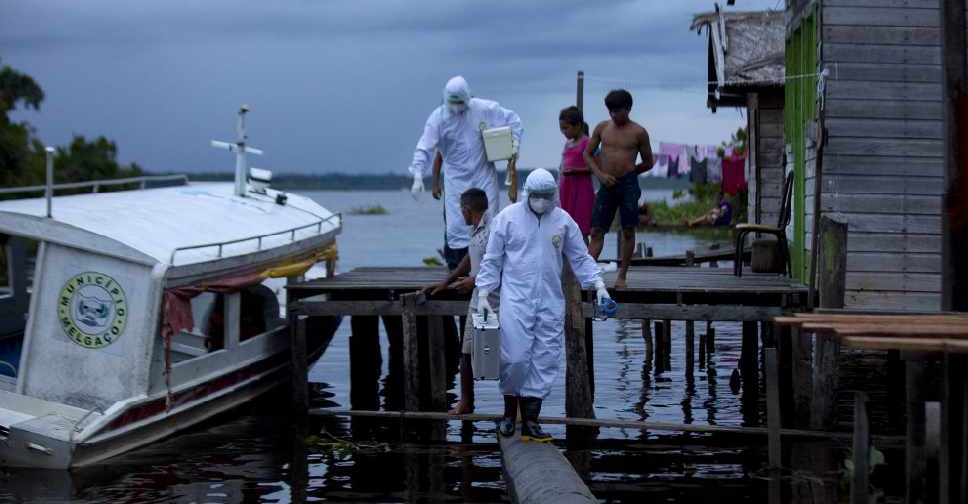 TARSO SARRAF / AFP
The detailed COVID-19 data on Brazil's national website has been restored after the country's top court intervened.
The Supreme Court ordered the government to reinstate the full set of information just days after it was removed to allegedly mask the severity of the outbreak.
The official website now shows cumulative totals of deaths and infections - as well as breakdowns by state.
President Jair Bolsonaro has consistently downplayed the severity of the pandemic, urging governors to reverse lockdown measures and revive the battered economy.
He has also accused the World Health Organisation (WHO) of losing credibility in its handling of the pandemic and threatened to pull out of the international body.
According to the latest stats uploaded on the site, 32,091 new infections have been recorded, taking the tally to 739,503 cases. Meanwhile, the death toll stood at 38,406.