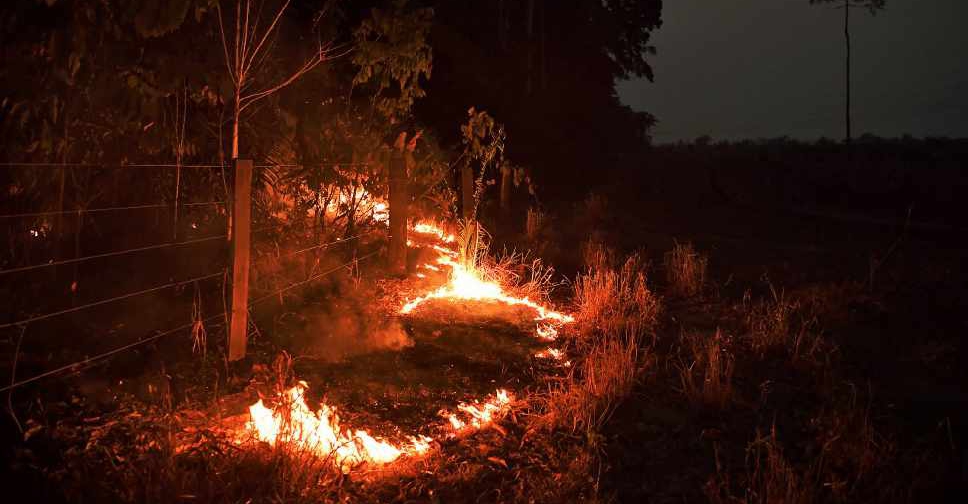 CARL DE SOUZA / AFP
Brazil's President is using military resources to the Amazon to fight the massive wildfires that have sparked an international outcry.
"The protection of the forest is our duty," Bolsonaro said in a televised address.
"We are aware of that and will act to combat deforestation and criminal activities that put people at risk in the Amazon. We are a government of zero tolerance for crime, and in the environmental field it will not be different."
The country's defence minister added that some 44,000 troops will be made available to tackle the fires in six states that asked for federal help.
The military will also use two C-130 Hercules aircraft capable of dumping up to 12,000 litres of water on fires.