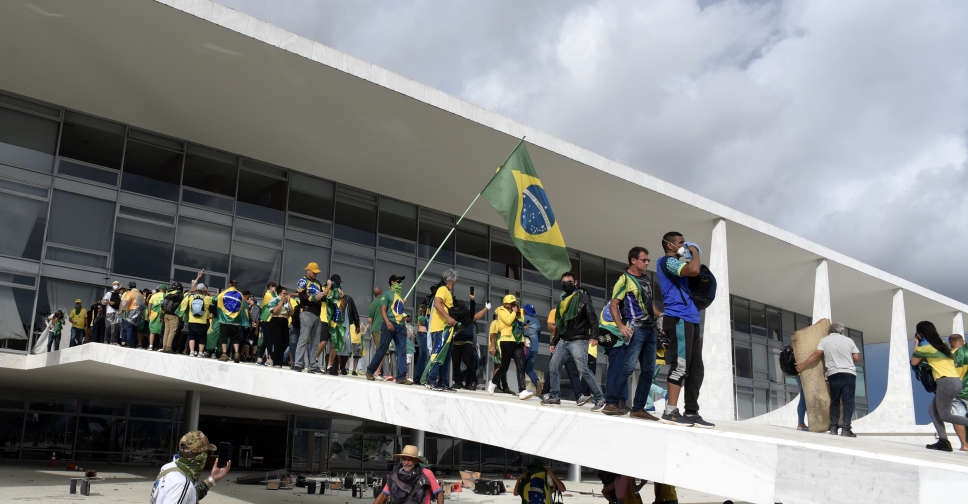 AFP
Supporters of Brazil's far-right former President Jair Bolsonaro invaded and defaced the country's Congress, presidential palace and Supreme Court on Sunday, in a grim echo of the U.S. Capitol invasion two years ago by fans of former President Donald Trump.
There were no immediate reports of deaths or injuries from their rampage, but the invaders left a trail of destruction, throwing furniture through the smashed windows of the presidential palace, flooding parts of Congress with a sprinkler system and ransacking ceremonial rooms in the Supreme Court.
The sight of thousands of yellow-and-green-clad protesters running riot in the capital capped months of tension following the Oct. 30 presidential vote.
The uprising, which lasted a little over three hours, underlined the severe polarization that still grips the country days after the inauguration of leftist President Luiz Inacio Lula da Silva, who defeated Bolsonaro in the October election.
"These vandals, who we could call ... fanatical fascists, did what has never been done in the history of this country," said Lula in a press conference during an official trip to Sao Paulo state. "All these people who did this will be found and they will be punished."
Lula, who announced a federal security intervention in Brasilia lasting until January 31 after capital security forces were initially overwhelmed by the invaders, blamed Bolsonaro for inflaming his supporters after a campaign of baseless allegations about potential election fraud.
The president's allies also raised questions about how public security forces in the capital Brasilia were so unprepared and easily overwhelmed by rioters who had been planning on social media for days to gather for weekend demonstrations.