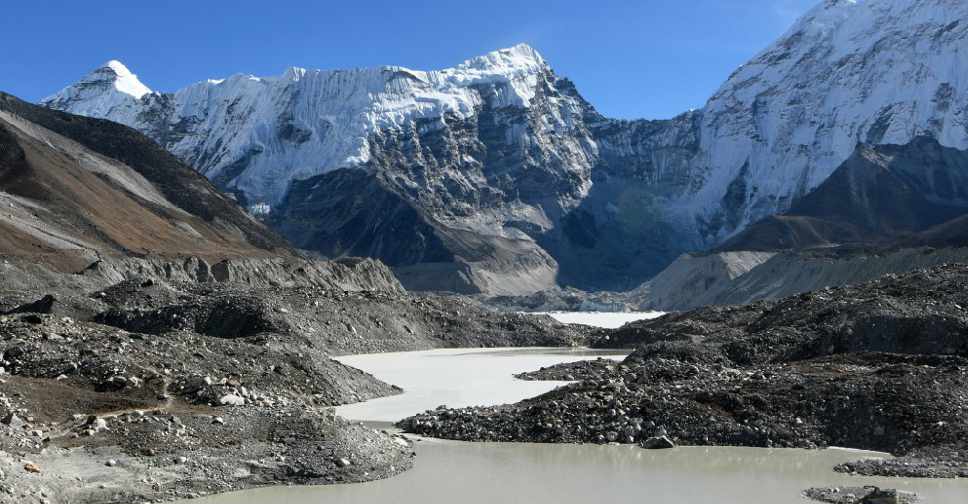 PRAKASH MATHEMA / AFP
Indian air force pilots have spotted five bodies in the Himalayas while searching for eight missing climbers.
The bodies were found before a rescue operation in the northern state of Uttarakhand was suspended due to heavy snowfall and high winds.
Authorities said they are now working on the presumption that all eight climbers have died.
"The chances of survival are very, very bleak in such cold climates. It is almost impossible they are alive," a top official said.
Four Britons, two Americans, one Indian and an Australian have been missing on India's second-highest peak since last week.
According to reports, the party was attempting to climb 6,477-metre Nanda Devi when their route was hit by multiple avalanches.