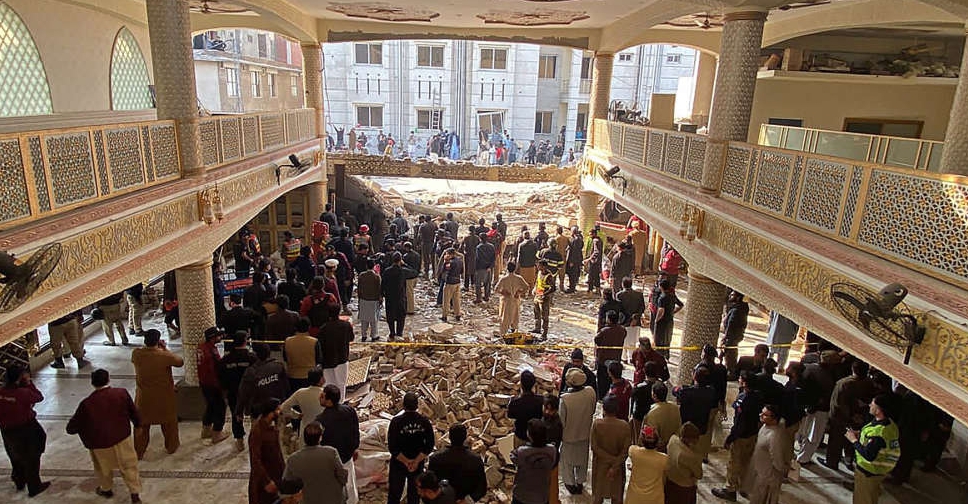 An explosion at a crowded mosque in Pakistan's Peshawar killed at least 59 people on Monday, the latest attack targeting police in this northwestern city.
Hospital officials said at least 157 people were wounded, with many of them in critical condition.
Prime Minister Shebaz Sharif called the blast a suicide attack.
There were at least 260 people in the mosque, police official Sikandar Khan added.
No one has claimed responsibility for the bombing, which ripped through the mosque during noon prayers, causing a wall to collapse on top of worshippers.
The building is located inside a highly fortified compound that includes the headquarters of the provincial police force and a counter-terrorism department.
"We're getting that the terrorist was standing in the first row," Defence Minister Khawaja Asif told Geo TV.
Footage from government broadcaster PTV showed police and residents scrambling to remove debris from the blast site and carrying wounded people on their shoulders.