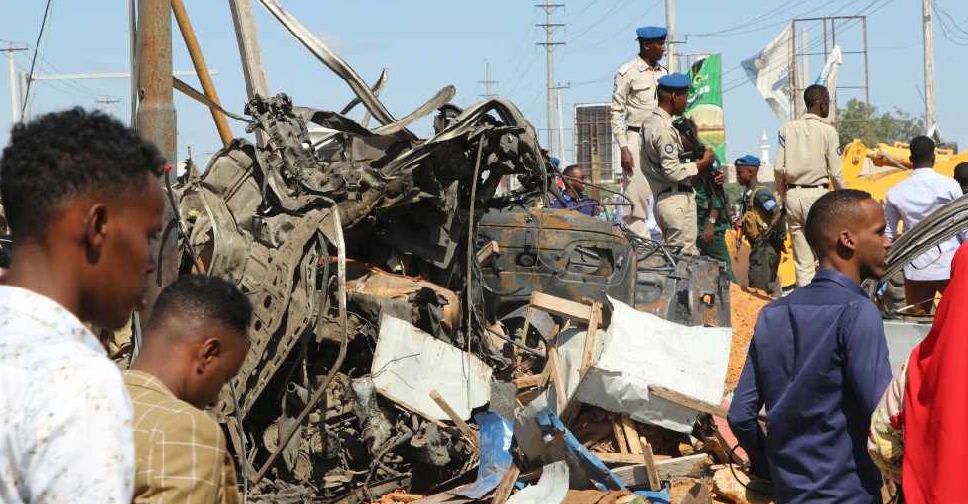 ABDIRAZAK HUSSEIN FARAH / AFP
At least 61 people have been killed after a bomb exploded at a busy checkpoint in Somalia's capital Mogadishu on Saturday.
More than 50 people, who suffered injuries, have been rushed to Medina hospital.
"There are more casualties and the death toll is sure to rise," Abdikadir Abdirahman Haji Aden, founder of Aamin ambulances, told Reuters.
No terror group has claimed responsibility for the blast yet.