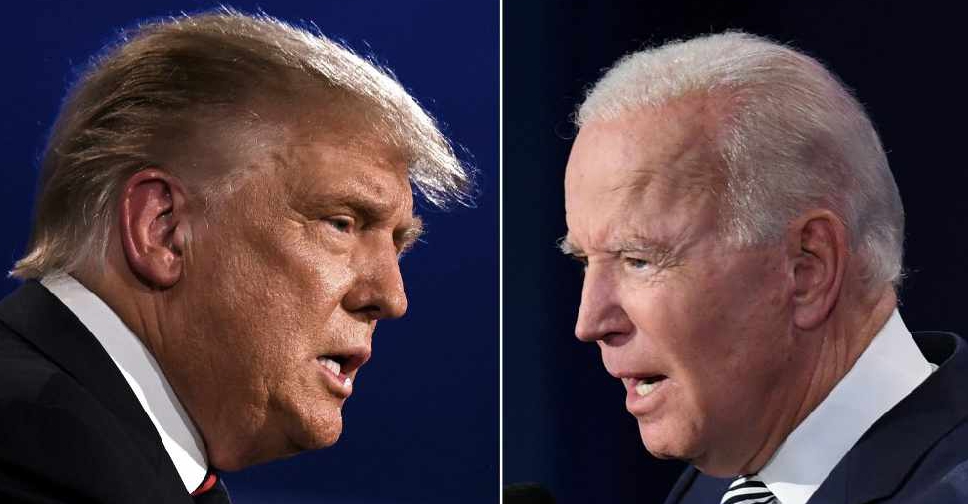 JIM WATSON, SAUL LOEB / AFP
Democrat Joe Biden edged closer to victory over Donald Trump for the US presidency on Thursday as election officials tallied votes in the handful of states that will determine the outcome.
Trump has alleged voting fraud without providing evidence, filed lawsuits and called for at least one state recount.
His campaign's latest move was a lawsuit expected to be announced later on Thursday alleging voting fraud in Nevada, one of the pivotal states where he narrowly trails Biden.
Some legal experts called the challenges a long shot unlikely to affect the eventual outcome of the election.
Biden predicted victory on Wednesday and launched a website to begin the transition to a Democratic-controlled White House.
As counting continued two days after Election Day, slowed by large numbers of mail-in ballots amid the coronavirus pandemic, Biden was leading in Wisconsin, Nevada and Arizona and closing in on Trump in Georgia and Pennsylvania.
Multiple Trump lawsuits and a recount request would have to succeed and find in some cases tens of thousands of invalid ballots to reverse the result if Biden does prevail.
Some of the outstanding votes in Georgia and Pennsylvania were clustered in places expected to lean Democratic - like the Atlanta and Philadelphia areas.
In Georgia's Fulton County, which includes most of Atlanta, officials said they expected to finish vote tallying on Thursday.
Trump has to win the states where he is still ahead, including North Carolina, plus either Arizona or Nevada to triumph and avoid becoming the first incumbent U.S. president to lose a re-election bid since fellow Republican George H.W. Bush in 1992.
The president appears to have grown more upset as his leads in some states have diminished or evaporated during the counting. On Thursday morning, he weighed in on Twitter, writing, "STOP THE COUNT!"
Some states count ballots if they were postmarked by Election Day but arrive in subsequent days.
To capture the White House, a candidate must amass at least 270 votes in the state-by-state Electoral College.
Such electoral votes are based largely on a state's population. Edison Research gave Biden a 243 to 213 lead in Electoral College votes. Other news outlets said Biden had won Wisconsin, which would give him another 10 votes.
The counting and court challenges set the stage for days if not weeks of uncertainty before December 8, the deadline to resolve election disputes.
The president is sworn into office on January 20, 2021.