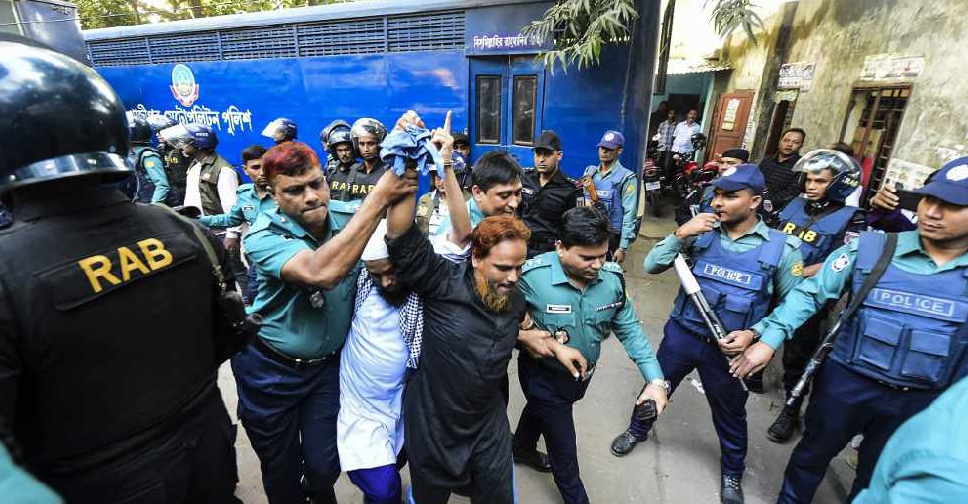 Munir UZ ZAMAN / AFP
Seven members of a banned militant group have been handed death sentences in Bangladesh for their role in the 2016 cafe attack that left 22 people dead.
Of the eight people standing on trial - accused of planning and supplying the attackers with weapons - one man was acquitted by the court in Dhaka.
"Charges against them were proved beyond any doubt. The court gave them the highest punishment," public persecutor Golam Sarwar Khan told reporters.
On July 1, 2016, five militants stormed the Holey Artisan cafe, took diners hostage and killed them over 12 hours. Most of the victims were from Japan, Italy and India.
All the attackers were also gunned down by commandoes during a 12-hour standoff.