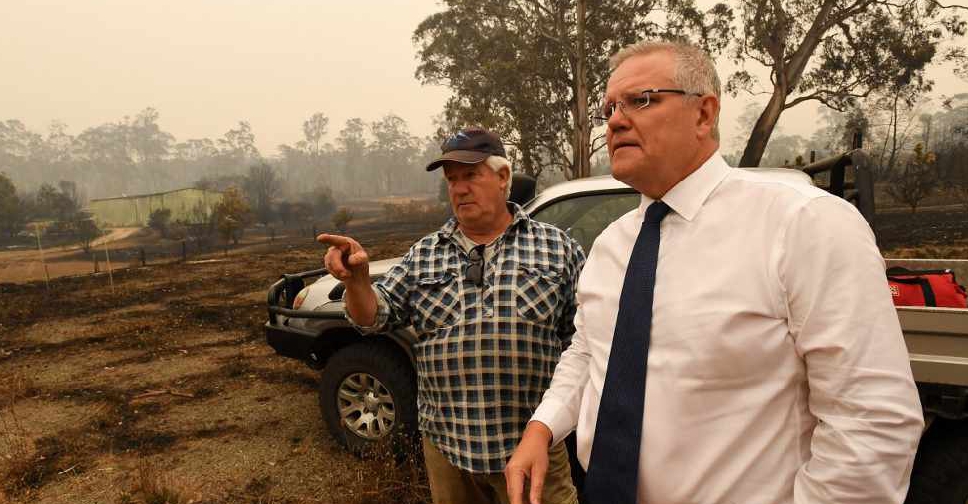 James ROSS / POOL / AFP
After facing weeks of criticism, Australian Prime Minister Scott Morrison has proposed a national review into the handling of the bushfires.
During an interview with ABC television, he said the inquiry would examine the response to the crisis and the role of the federal government.
It would also look at tackling climate change, despite Morrison earlier rejecting any links between his government's conservative climate policies and the bushfires.
"We want to reduce emissions and do the best job we possibly can and get better and better and better at it," he explained.
Morrison also admitted that some responses to the bushfires could have been handled differently.
Over the last three months, the bushfires have killed at least 28 people and destroyed 2,000 homes and gutted millions of acres of land and wildlife.