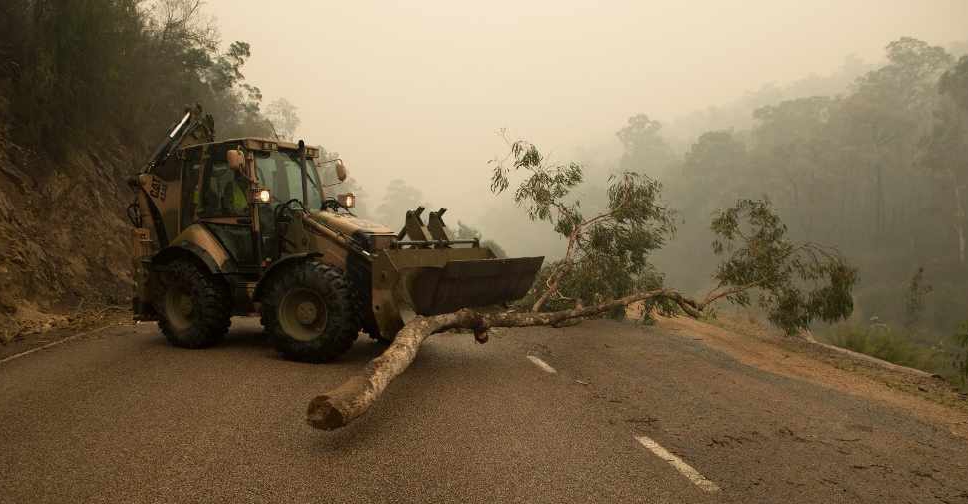 MICHAEL CURRIE / AUSTRALIAN DEPARTMENT OF DEFENCE / AFP
Authorities in Australia have issued fresh evacuation orders for its southeastern parts as hot weather continues to fan bushfires.
The week-long disaster notice in Victoria state has been extended by two days, with officials adding that the "fires are still moving" and posing a "significant risk to communities".
There are also warnings in place for South Australia and New South Wales (NSW).
Authorities have warned that the summer fire season will continue until the country experiences solid rainfall.
Twenty-six people have died, thousands of people displaced as the monster fires scorched through more than 25.5 million acres of land.