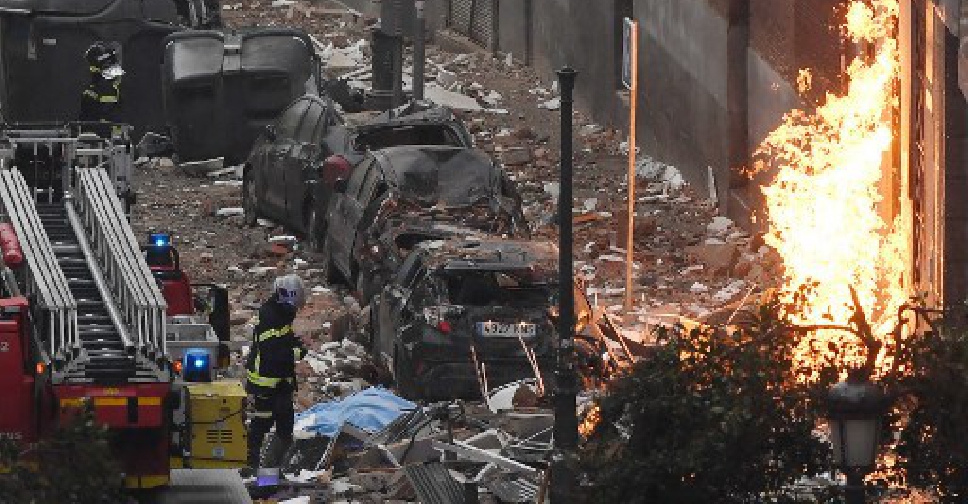 OSCAR DEL POZO / AFP
At least three people have died after an explosion rocked the center of the Spanish capital, Madrid, and caused a building to partially collapse.
At least 10 others were injured in the incident and one person is still missing.
City officials have released a statement clarifying that the blast had been caused by a gas leak.

Reports suggest that four floors of the building have been completely destroyed.

It occurred when gas workers were repairing a boiler at the back of the building in the central Puerta de Toledo area of the capital.
Those killed in the incident included an 85-year-old woman passer-by and two men.
Spanish media reported that the missing person is one of the men who had been working on the boiler.