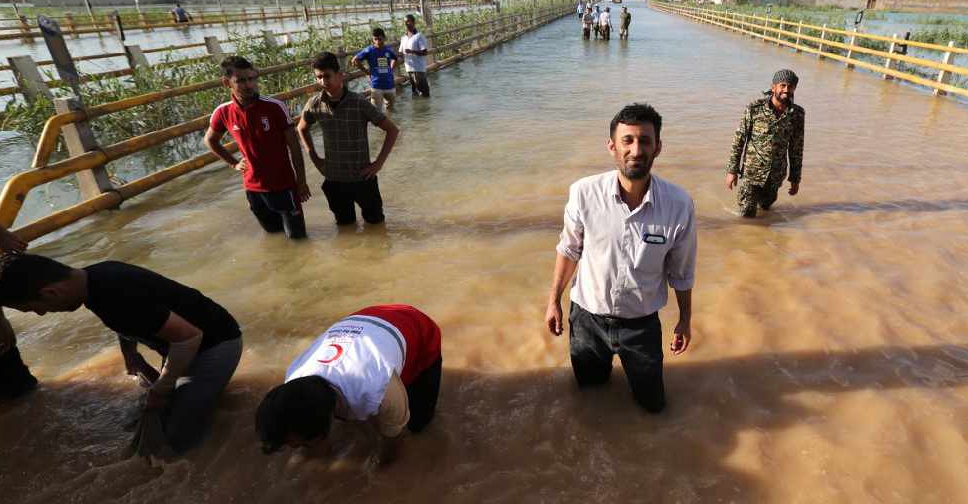 ATTA KENARE / AFP
Floods that have swept through much of Iran over the last few weeks have claimed 76 lives, with warnings still in place for large parts of the country.
Officials have issued flood warnings for the east of Iran with forecasts for heavy rains over the next few days.
The floods have destroyed hundreds of homes and roads, costing the economy more than $2.2 billion in damages in recent weeks.