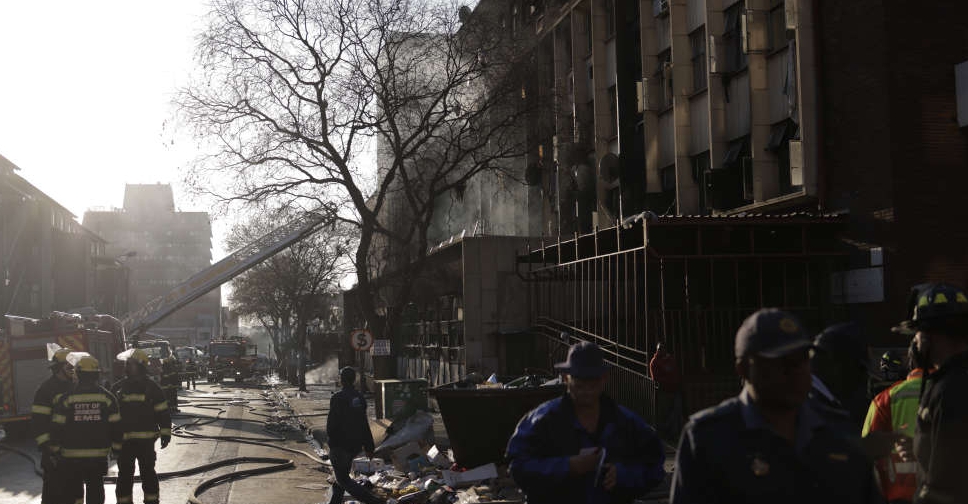 AFP
More than 70 people were killed overnight when fire raged through a five-storey apartment block in Johannesburg, officials said on Thursday, adding that some of the victims may have been renting rooms there from criminal gangs.
At noon, the municipal-owned building was still smouldering, a large part of it blackened by soot, as emergency services gathered around it, a Reuters reporter said.
The blaze, which started at around 1:30 am, killed at least 73 people and injured 43, the municipal government said, in one of South Africa's worst such tragedies in living memory.
Johannesburg authorities initially suggested the building had been occupied by squatters.
But city Mayor Kabelo Gwamanda told reporters it was owned by the municipal authorities and had been leased to charity for displaced women but had "ended up serving a different purpose," without giving further details.
Lebogang Isaac Maile, the head of the Human Settlements department for Gauteng province, which includes Johannesburg, later said some of the victims may have been renting from criminal gangs illegally collecting fees.
"There are cartels who prey on who are vulnerable people. Because some of these buildings, if not most of them, are actually in the hands of those cartels who collect rental from the people," he told reporters at the scene.
Authorities said the cause of the fire was still under investigation.