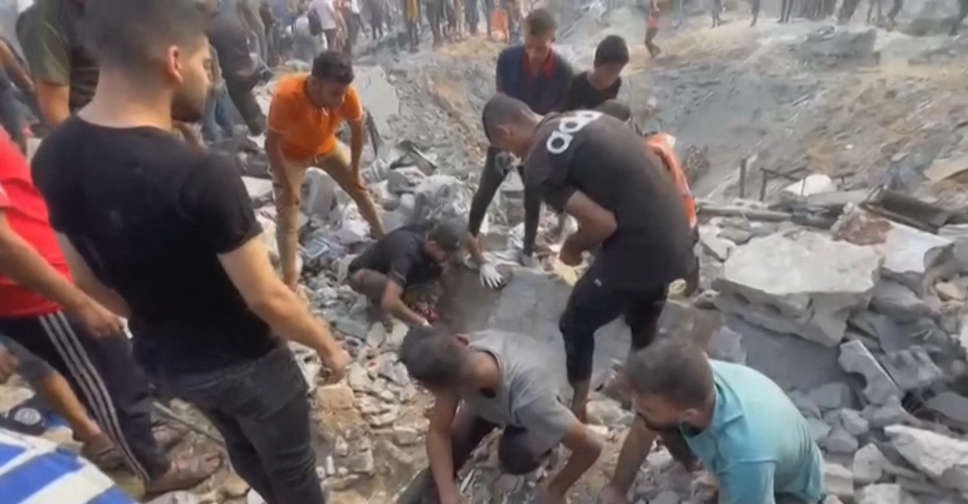 An Israeli bombing of the Jabalia refugee camp in the northern Gaza Strip has killed and wounded 400 people, according to a preliminary toll announced by the Ministry of the Interior in Gaza.
The Israeli army confirmed on Tuesday that it had launched the raid, with six bombs, noting that the operation had succeeded in killing a Hamas leader linked to the October 7 attacks in Israel.
Victims were taken to the Indonesian hospital, which is in dire need of fuel to power electrical generators.
A spokesman for the Ministry of Health in Gaza, Ashraf Al-Qudra, said that only hours remained until the generators stopped there and at Al-Shifa hospital.
He also appealed to "all gas station owners and our people who have any quantity of fuel or know a place that has fuel to supply Al-Shifa Medical Complex and the Indonesian hospital," according to Ma'an News Agency.
The Ministry of Health announced before the raid that the death toll had risen to 8,525 people in the Gaza Strip as a result of the continuous Israeli bombing since October 7.