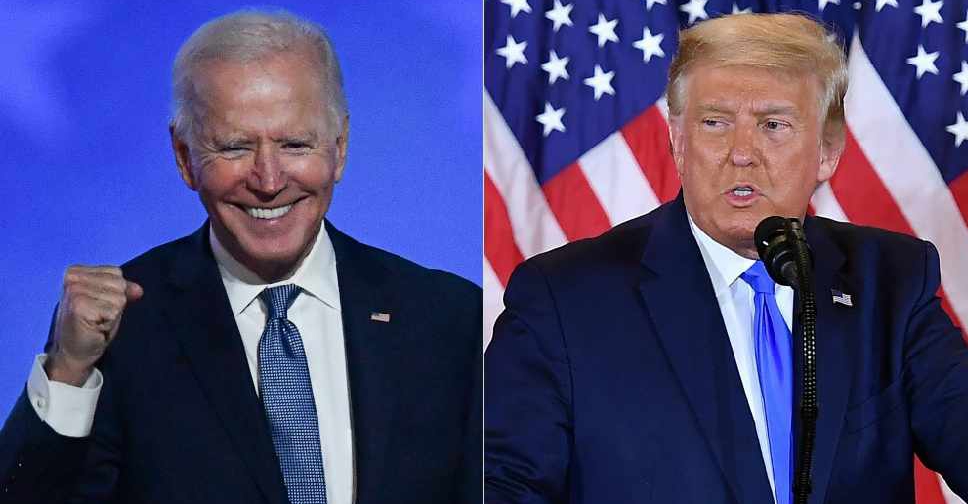 MANDEL NGAN, ANGELA WEISS / AFP
With millions of votes still to count, the US Presidential race looks too close to call and faces a mounting risk of days or even weeks of legal uncertainty.
Donald Trump's pre-emptive declaration of victory at the White House was condemned by some U.S. political commentators and civil rights groups, who warned about the trampling of long-standing democratic norms.
Most world leaders and foreign ministers sat on their hands, trying not to add any fuel to the electoral fire.
"Let's wait and see what the outcome is," said British Foreign Secretary Dominic Raab. "There's obviously a significant amount of uncertainty. It's much closer than I think many had expected."
But while Raab and others urged caution, the Slovenian prime minister broke ranks, congratulating Trump and the Republican party via Twitter.
"It's pretty clear that American people have elected @realDonaldTrump and @Mike_Pence for #4moreyears," wrote Janez Jansa.
The latest vote tally showed Democrat challenger Joe Biden with a lead in the Electoral College - 224 votes to 213, with 270 needed for victory - but with counting still to be completed in at least five major 'battleground' states: Pennsylvania, Michigan, Wisconsin, North Carolina and Georgia.
In 2000, the election between George W. Bush and Al Gore hinged on Florida. It was ultimately decided in Bush's favour by the U.S. Supreme Court, in a ruling five weeks after the vote.
In his comments, Trump suggested the Supreme Court - to which he has nominated three of the nine justices - would have to decide the winner again.
On Twitter, the hashtags #Trump, #Biden and #USElections2020 were trending from Russia to Pakistan, Malaysia to Kenya and across Europe and Latin America, underscoring how much every region of the world sees the outcome as pivotal.