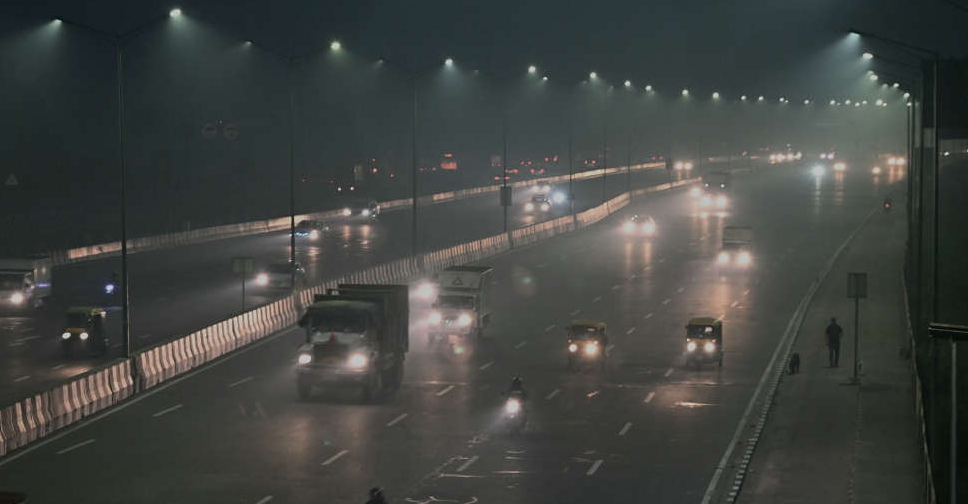 People in New Delhi woke up to a thick layer of toxic haze on Friday, and some schools were ordered to be shut for two days as the air quality index (AQI) entered the "severe" category in several parts of the Indian capital.
Residents complained of irritation in the eyes and itchy throats with the air turning a dense grey as the AQI hovered around 480 in some monitoring stations in the city.
An AQI of 0-50 is considered good while anything between 400-500 affects healthy people and is a danger to those with existing diseases.
New Delhi topped a real-time list on Friday of the world's most polluted cities compiled by Swiss group IQAir which put India's capital's AQI at 611 in the 'hazardous' category.
"Unfavourable meteorological conditions, sudden increase in the farm fire incidents and north-westerly winds moving the pollutants to Delhi are the major causes for sudden spike in AQI," the region's Commission for Air Quality Management said on Thursday.
Authorities ordered primary, or elementary, schools to remain shut on Friday and Saturday, while most construction work in the region has been suspended.
Some suppliers of air purifier filters in the region said there was a shortage as demand had suddenly spiked.
This year, attention on the worsening air quality has cast a shadow over the cricket World Cup hosted by India, with financial capital Mumbai also suffering from a spike in pollution levels.
Delhi hosts a World Cup match next on Monday between Bangladesh and Sri Lanka.