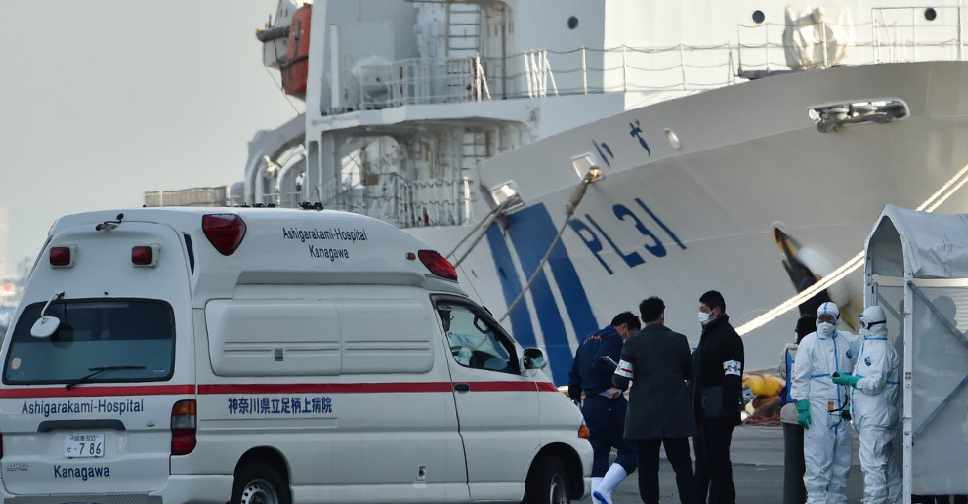 Kazuhiro NOGI / AFP
Thew number of coronavirus cases on Diamond Princess cruise ship docked in Yokohama has climbed to 130, after 60 more people tested positive for the virus.
About 3,700 people are aboard the cruise ship that has been placed on a two-week quarantine after a man who disembarked in Hong Kong was diagnosed with the virus.
The ministry has so far tested 336 potentially infected people on the vessel.
It had arrived in Yokohama on February 3.
The flu-like virus has killed 908 people in China and infected more than 40,000 others.