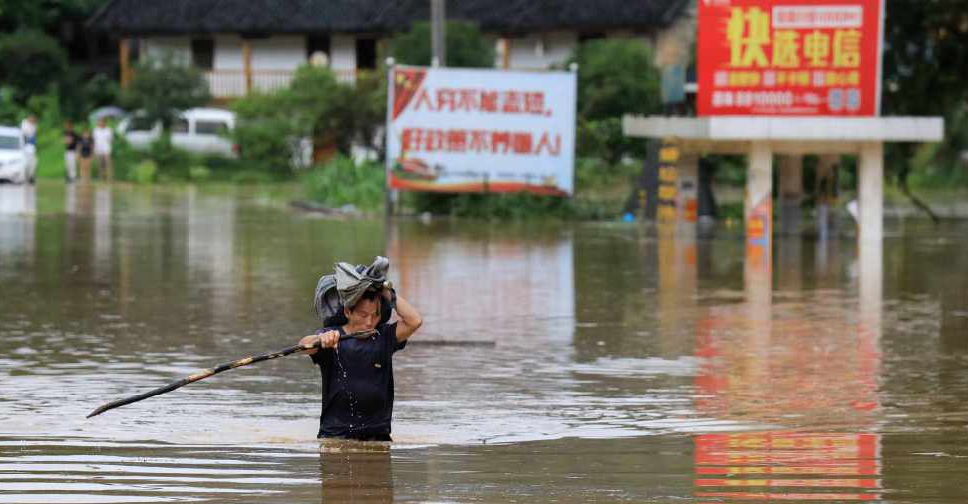 STR / AFP
At least five people have been killed and thousands more stranded after torrential rain lashed parts of China.
Hundreds of homes in the Jiangxi province have been destroyed by the downpours, which are expected to continue for the next four days.
The state media said floods had wiped out 10,800 hectares of crops, with direct economic losses amounting to 2.65 billion yuan ($382.41 million).
More than 20,000 homes in Guangxi have been left without power and roads, bridges and other infrastructure severely damaged, the China Daily said.
Authorities have been put on high alert with heavy rain and thunderstorms forecast for Guangdong, Fujian, Jiangxi, Yunnan, Sichuan and Taiwan.