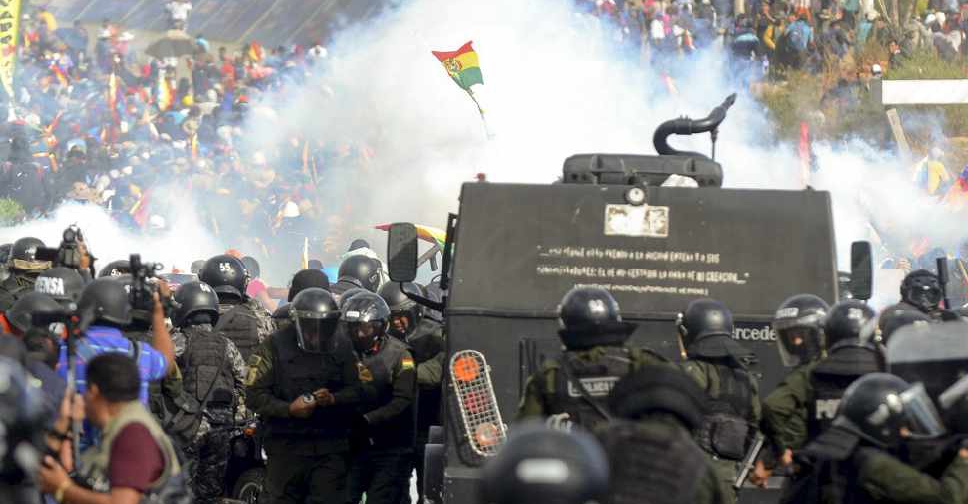 STR / AFP
Bolivian security forces clashed with supporters of former President Evo Morales, leaving at least five people dead and dozens more injured.
A doctor in the central city of Sacaba said most of those killed and injured had bullet wounds.
However, no deaths were reported by the Bolivian authorities.
Morales, who said he was forced to resign last Sunday amid protests following the disputed presidential election, has fled to Mexico.
He later took to Twitter to broadcast that the massacre had occurred and to describe Bolivia's interim government as a dictatorship.