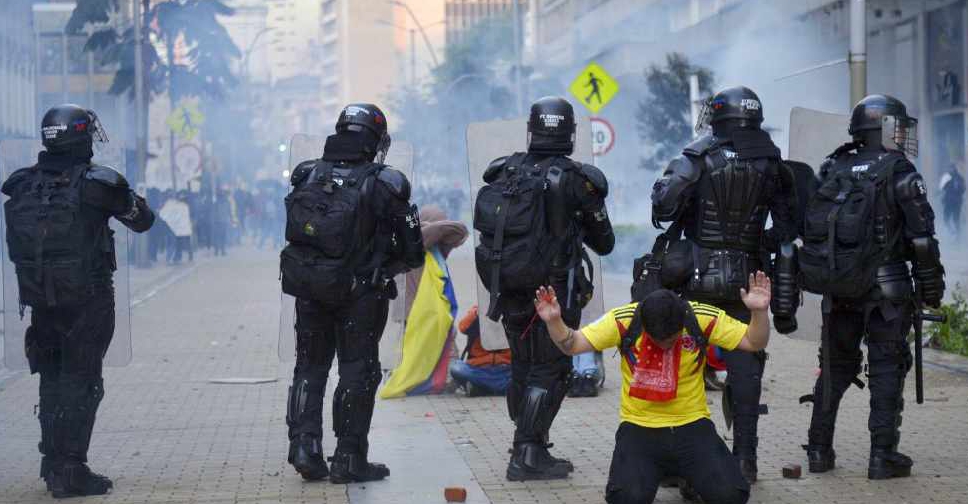 RAUL ARBOLEDA / AFP
The mayor of the Colombian capital Bogotá has ordered a curfew amid continuing unrest that left three police officers dead in the city.
Another 10 officers were injured in the bomb blast at a police station late Friday, after thousands gathered for renewed protests in Bogota to express growing discontent with President Ivan Duque's government.
Their grievances included rumoured economic reforms that the president has denied and anger at the government's failure to stop corruption and protect human rights activists.
Meanwhile, Duque said he would launch a "national conversation" next week to try to ease tensions.
"From next week I will start a national conversation that will strengthen the current agenda of social policies," he said, adding that dialogue would "permit us to close social gaps, fight corruption more effectively and build, between all of us, peace with legality."