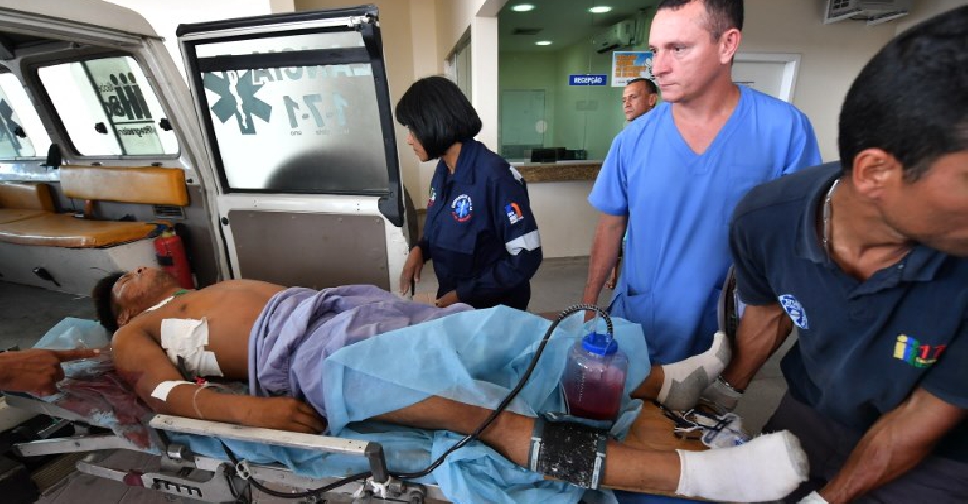 NELSON ALMEIDA / AFP
It comes after clashes erupted between Venezuelan security forces and civilians.
According to reports, the civilians were attempting to prevent them from blocking the border.
Earlier Venezuela's President Nicolás Maduro closed the country's border with Brazil over a row over the delivery of humanitarian aid.
Thousands of people also attended two rival concerts on either side of an overpass that links Venezuela and Colombia.
Juan Guaidó, who declared himself the country's interim leader, attended the Colombian concert.
He was joined by several Latin American leaders.
Maduro says there is no financial or humanitarian crisis in the country.
He has called plans to deliver humanitarian aid an orchestrated show carried out by the USA.