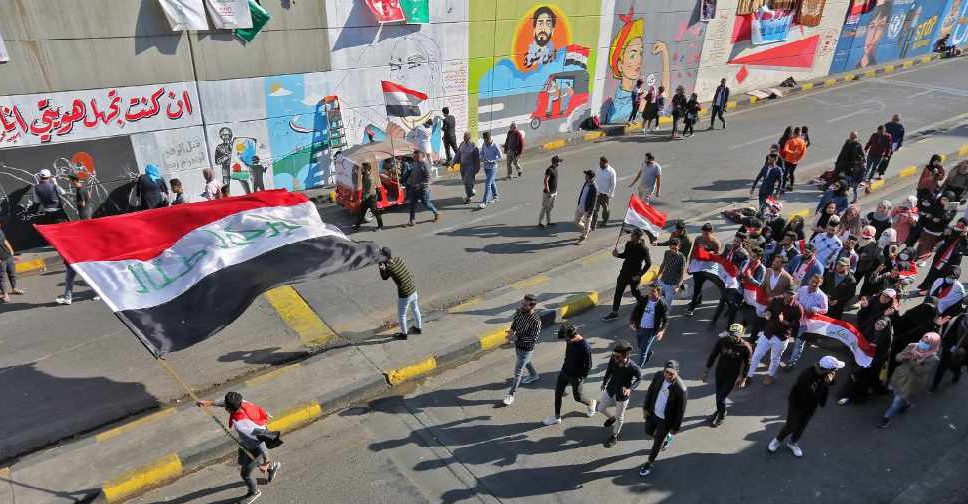 SABAH ARAR / AFP
Iraqi security forces fired tear gas canisters at anti-government protesters near two key bridges in Baghdad on Thursday, leaving two people dead.
One protester was killed near Sinak bridge and the other near the adjacent Ahrar bridge, police said.
Hospital sources said 38 protesters were being treated for wounds sustained from live ammunition, rubber bullets and tears gas canisters.
More than 300 people have been killed since the start of mass unrest in Baghdad in early October.