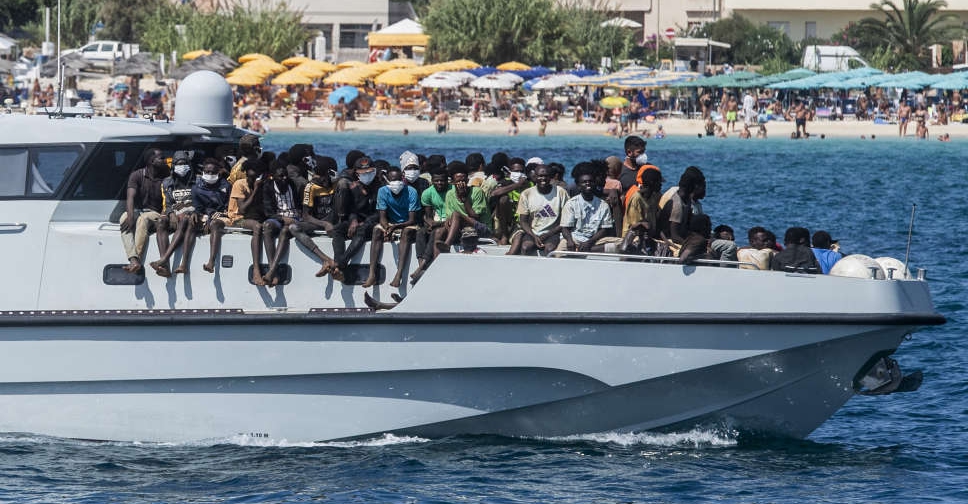 Italy's coast guard rescued 177 people including 27 crew from a ferry that caught fire travelling from the Italian island of Lampedusa to Porto Empedocle in Sicily, it said on Saturday.
The ferry's passengers included 83 migrants being transferred from Lampedusa, a coast guard statement said.
All passengers were transferred to a coast guard vessel and are on their way to Porto Empedocle, except three who are returning to Lampedusa.
During the rescue the coast guard used water jets to cool parts of the ferry affected by the fire, which broke out in the engine room late on Friday night.