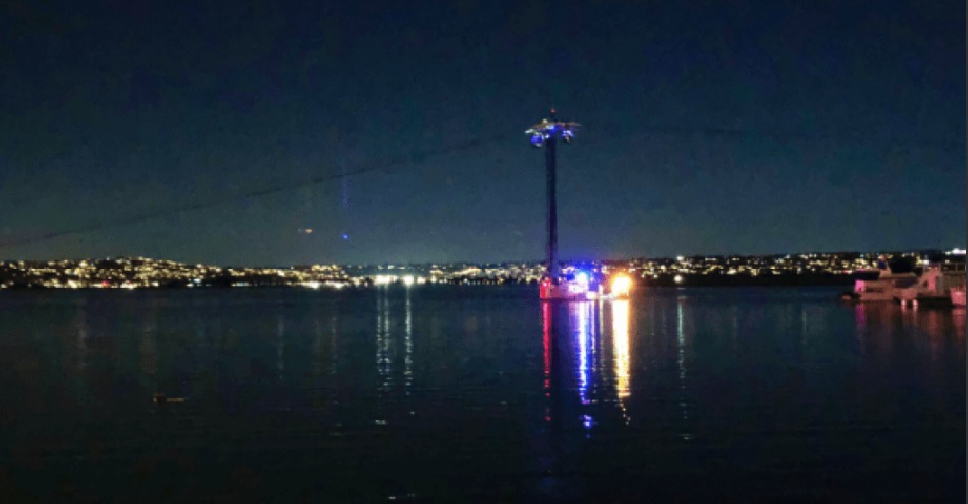 Twitter
Firefighters have rescued 16 people trapped on SeaWorld's Bayside Skyride in San Diego for several hours.
According to reports, the ride at the amusement park malfunctioned after a big gust of wind tripped a circuit breaker on Monday evening.
Rescuers used ropes and harnesses to lower those trapped.
"All 16 persons trapped in the gondolas ride are safe and on the ground," SeaWorld said online.
The park remained in contact with the guests through the intercom, and that blankets were available on board each gondola.