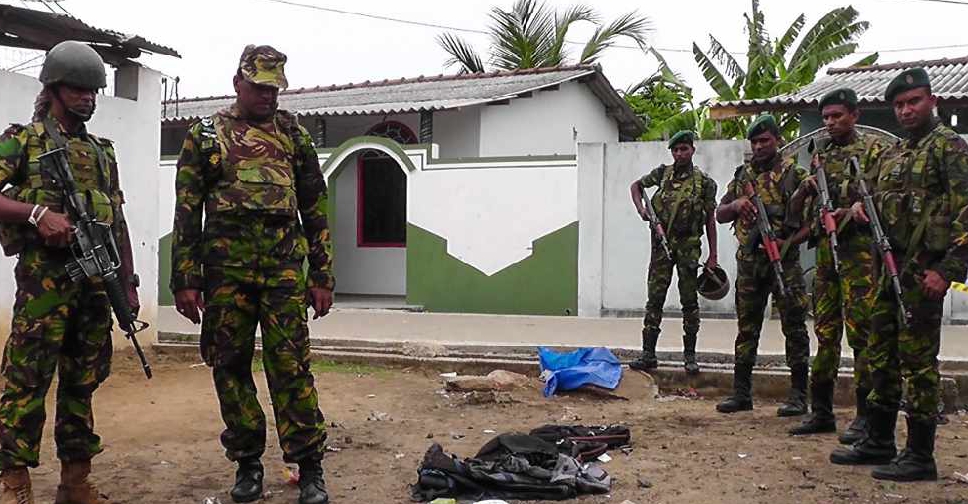 STRINGER / AFP
Fifteen people, including six children, have been killed when suspected IS militants blew themselves up during a raid.
Three explosions went off Friday night as security forces engaged in a gun battle at the hideout.
Police said one or more suicide bombers detonated devices as security forces attempted to storm the house.
The militants were believed to be linked with the Easter bombings, that left 253 people dead.