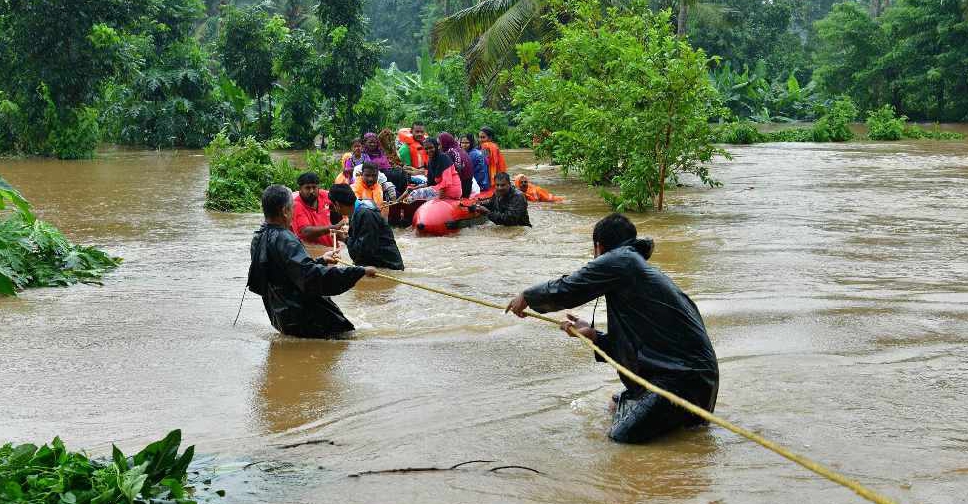 STR / AFP
The death toll due to floods and landslides triggered by incessant rains in India has risen to 147.
Heavy rain and landslides forced hundreds of thousands of people to take shelter in relief camps, while train services were cancelled in several flood-hit areas.
At least 57 people have been killed and more than 165,000 others moved to relief camps in the south Indian state of Kerala, as heavy downpour triggered up to 80 landslides in the state.
Update on #KeralaFloods (As of 07:00 PM 10/08/2019): 57 lives have been lost. There are now 1318 flood relief camps operating across the State. These camps host 1,65,519 persons from 46400 families. pic.twitter.com/UJBHl9IE6f

— Pinarayi Vijayan (@vijayanpinarayi) August 10, 2019
In Karanataka, the death toll has gone up to 60, with 10 reported in Gujarat and 30 in Maharashtra.