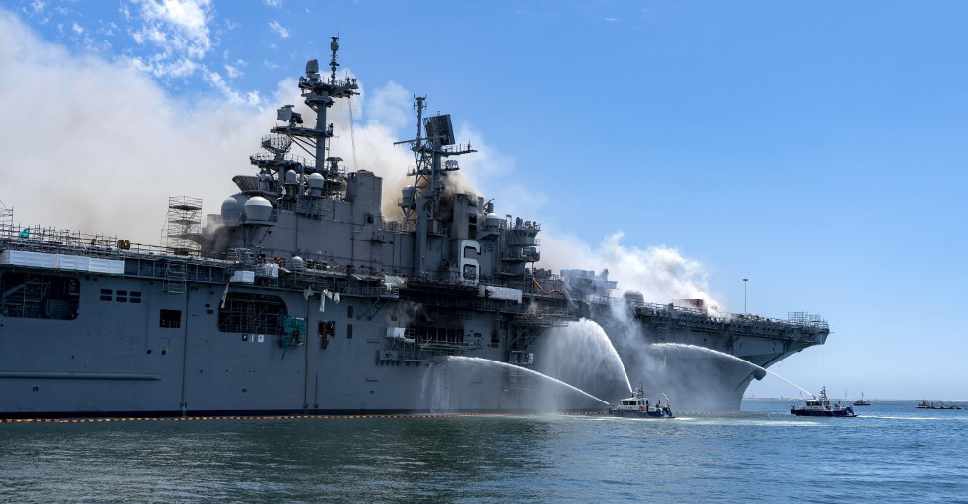 CHRISTINA ROSS / NAVY OFFICE OF INFORMATION / AFP
At least 21 people have been injured after an explosion and fire on board a ship at the US Naval Base in San Diego.
Seventeen sailors on the USS Bonhomme Richard and four civilians have been moved to a local hospital to treat for non-life-threatening injuries.
In a Tweet, the US Pacific Fleet Naval Surface Forces said the entire crew is off the ship and accounted for.
The cause of the explosion is still under investigation.