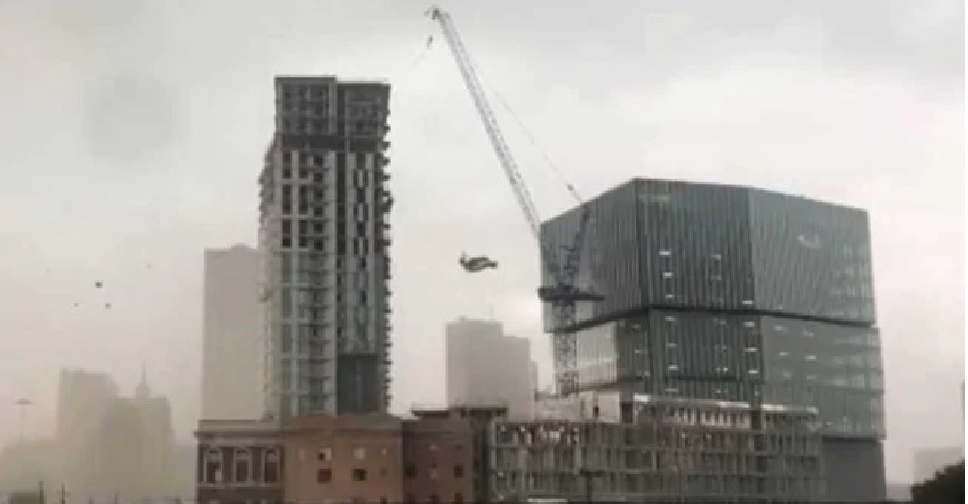 Twitter
At least one person has died and five others injured after a crane fell onto an apartment building in Dallas.
Search and rescue efforts have been launched after the crane cut through multiple floors of the five-story Elan City Lights residential building near downtown Dallas at around 2 pm (local time).
Officials said two of the injured are in a critical condition.
While the cause of the collapse was not immediately clear, some reports suggest that it was brought down by high winds during a storm.