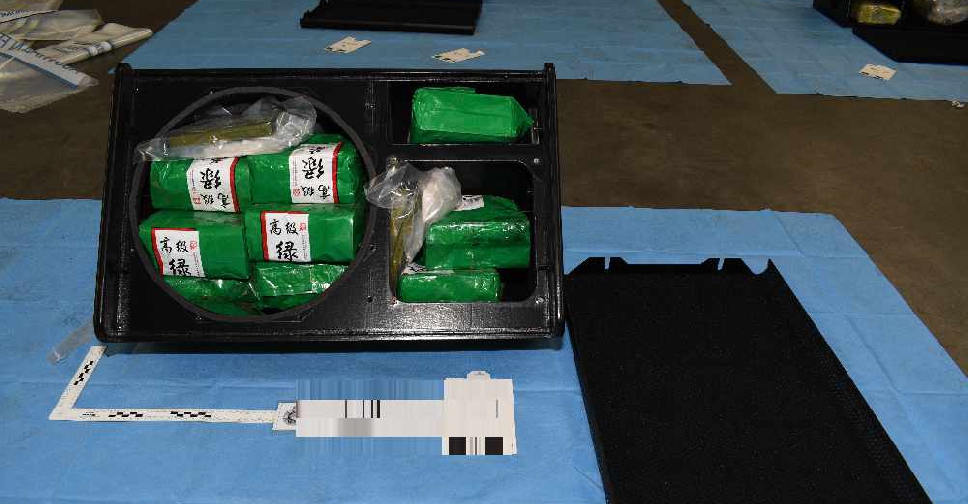 Australian Federal Police
Australian police have found 1.6 tonnes of methamphetamine in the country's biggest onshore seizure.
The drugs were discovered in vacuumed-sealed packages inside a shipment of stereo speakers from Thailand.
Local authorities estimate the find to be worth AUD 1.2 billion (AED 3 billion), equivalent to nearly 16 million drug deals.
Officials have described the it as the largest meth bust they've ever seen in the country.
No arrests have been made as the investigation is still underway.