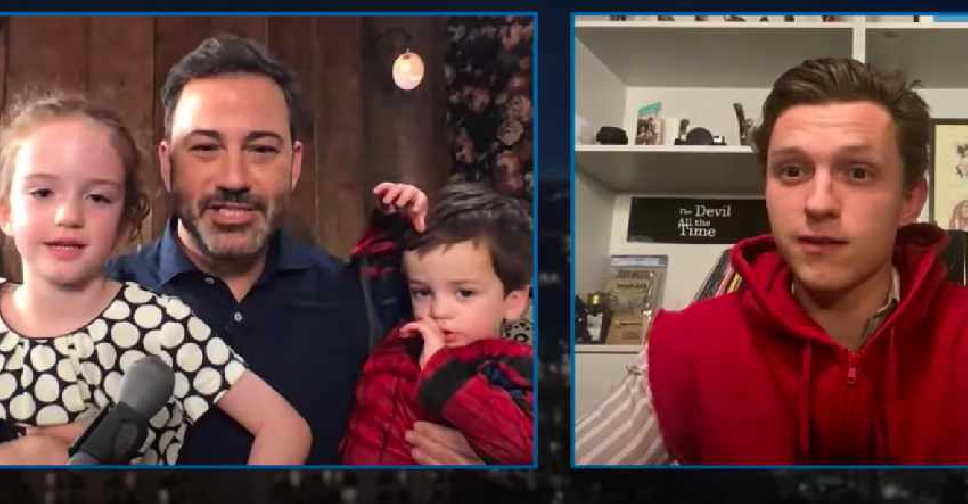 screengrab
Tom Holland delivered a special birthday message to Jimmy Kimmel's son Billy when he appeared on his at-home edition of the talkshow.
Holland, dressed as Peter Parker, surprised the three-year-old as his Spider-Man-themed party was cancelled due to the coronavirus outbreak.
Billy, who was also sporting his own Spider-Man costume, was thrilled to see his favorite hero on screen and kept grinning and hugging his father.
Holland sang happy birthday and watched the three-year-old cut his spidey-themed cake.
"Thank you, Spider-Man," Jimmy said, adding, "You're the best. I appreciate it."