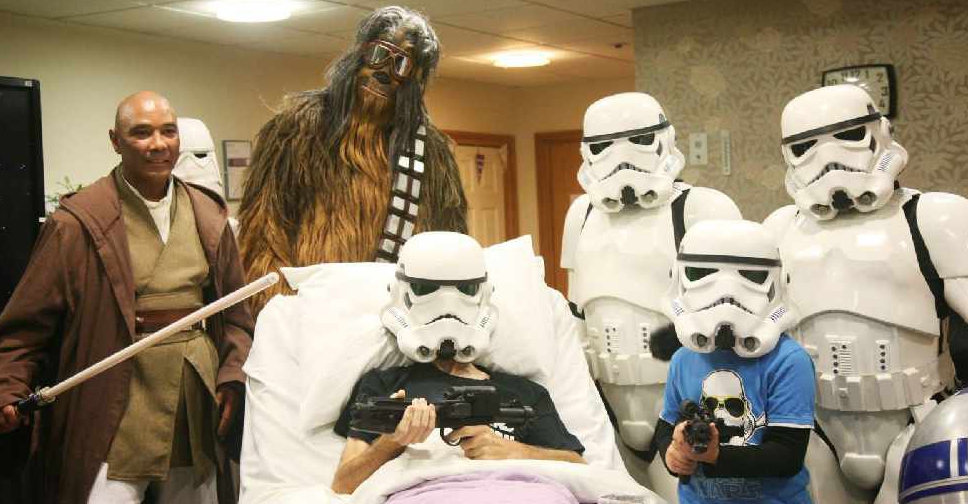 twitter.com/rowanhospice
A terminally ill father has watched the new Star Wars movie alongside his family, more than two weeks before its release.
It's after a plea to help the massive Star Wars went viral, with actor Mark Hamill, who plays Luke Skywalker, getting involved.
That led to Disney chairman, Bob Iger, arranging for an early screening at the patient's hospice in Hampshire, UK.
A so-called Disney "minder" took the film to the hospice and made sure it didn't leave the room, while everyone who got to watch it had to sign agreements that they wouldn't reveal any details - with the patient's youngest son giving a pinky promise on keeping quiet.
The patient thanked everyone involved, saying they helped to "bring some joy to my family."