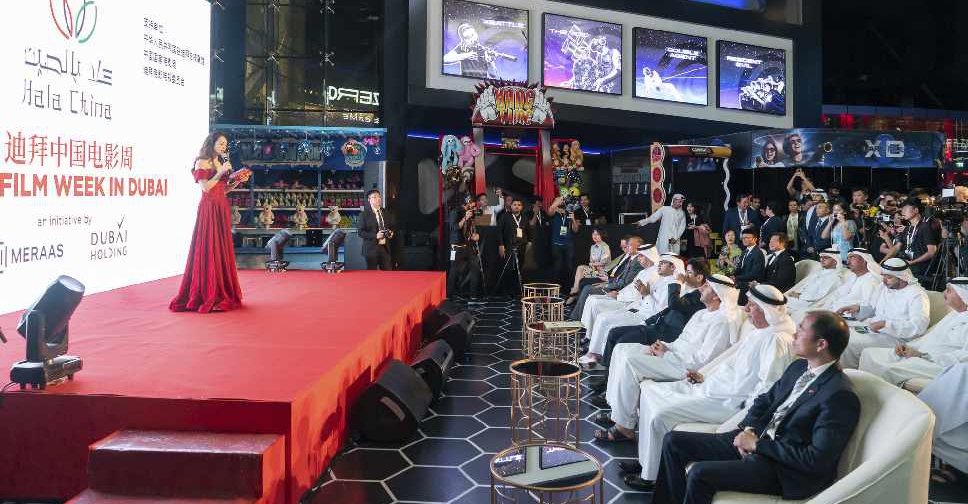 Supplied
Some of China's biggest blockbusters are heading to our screens for the second China Film Week in Dubai.
Proceedings kicked off on Sunday with the worldwide premiere of Andrew Lau's much-anticipated film, The Chinese Captain.
The star-studded gala at City Walk was attended by over 3,000 guests, including acclaimed producer and director Zhang Jizhong, celebrated actor Chen Jianbin, and multi-award-winning actress Jiang Qinqin.
The red-carpet event also celebrated the 70th anniversary of the founding of the People's Republic of China and the 35th anniversary of diplomatic relations between China and the UAE.
Ten popular Chinese blockbusters will be screened throughout the week, including How Long will I love you, Hold your Hands, and The Photographer.
The movie screenings will take place at Roxy Cinemas at City Walk and The Beach until October 5.
This year's China Film Week also sees the introduction of the first China-UAE Film and Television Forum on September 30 at Madinat Jumeirah, in addition to an exhibition of more than 100 photographs that chronicle the Chinese film industry's evolution over the last 70 years.
The film week is part of the Hala China initiative by Meraas and Dubai Holding, which aims to enhance economic and cultural ties, and boost industry cooperation in areas such as trade, filmmaking, technology and tourism.