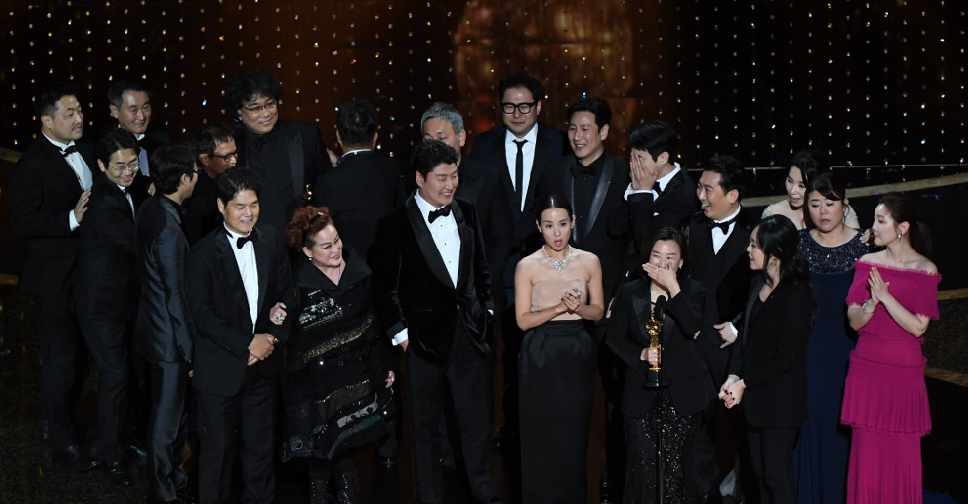 AFP
South Korean filmmaker Bong Joon Ho's 'Parasite' has become the first non-English language film to win the Oscar for Best Picture.
Parasite, a black comedy about haves and have-nots in Seoul, also took home the best director, best foreign film and best original screenplay.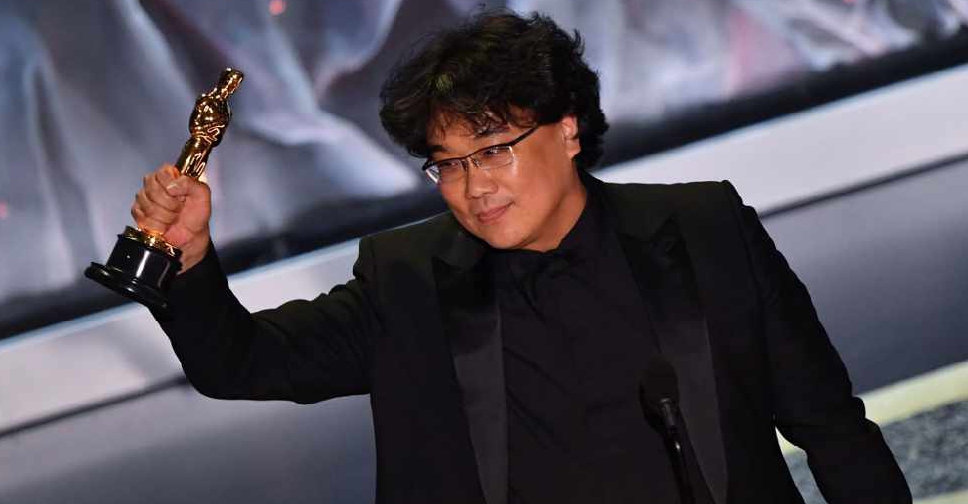 "I feel like I'll wake up to find it's all a dream. It all feels very surreal," Bong said.
#Oscars Moment: Bong Joon Ho accepts the Oscar for Best Directing for @ParasiteMovie. pic.twitter.com/b7t6bYGdzw

— The Academy (@TheAcademy) February 10, 2020
Renee Zellweger won the Oscar for the best actress for her portrait of Hollywood legend Judy Garland in Judy. She beat Cynthia Erivo for Harriet, Scarlett Johansson for Marriage Story, Saoirse Ronan for Little Women and Charlize Theron for Bombshell.
"Although Judy Garland didn't receive this award in her time... it's representative of her legacy of unique exceptionalism, inclusivity, and generosity of spirit. It transcends any one artistic achievement," she said. "Ms Garland, you are certainly among the heroes who unite and define us, and this is certainly for you."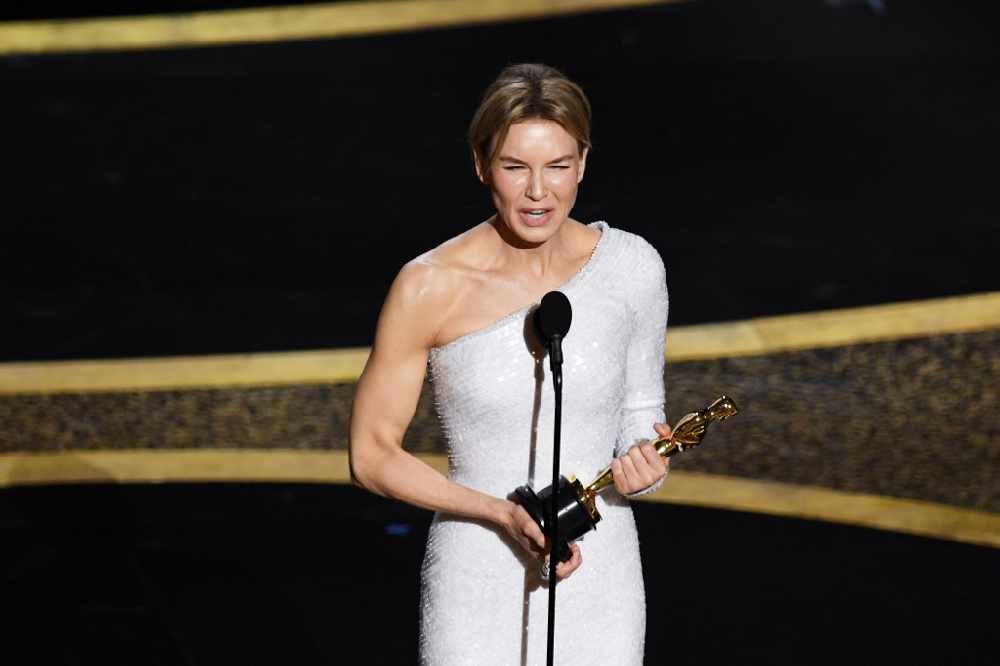 #Oscars Moment: Renée Zellweger wins Best Actress for her work in @JudyGarlandFilm. pic.twitter.com/ZkciWT0d2u

— The Academy (@TheAcademy) February 10, 2020
Meanwhile, Joaquin Phoenix got the best actor Oscar for Joker. He beat Antonio Banderas for Pain and Glory, Leonardo DiCaprio for Once Upon a Time... in Hollywood, Adam Driver for Marriage Story and Jonathan Pryce for The Two Popes.
An emotional Phoenix spoke about his "selfish" journey, and urged everyone to "guide each other to redemption".
He finished by quoting some lyrics from his late brother River: Run to the rescue with love, and peace will follow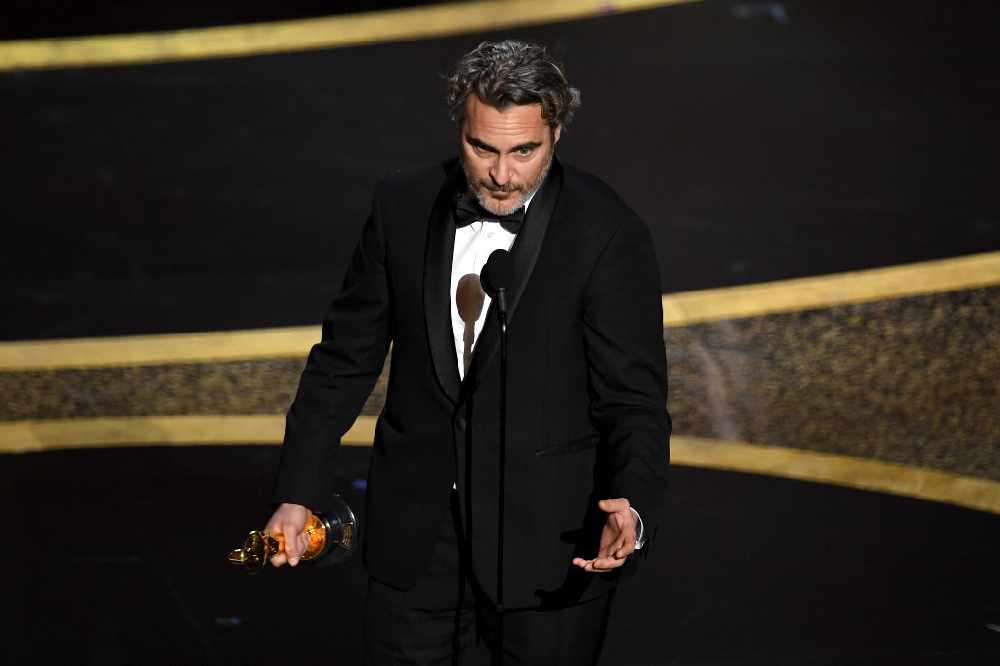 #Oscars Moment: Joaquin Phoenix wins Best Actor for his work in @jokermovie. pic.twitter.com/M8ryZGKGHV

— The Academy (@TheAcademy) February 10, 2020
Brad Pitt won the Oscar for best supporting actor for Once Upon a Time in Hollywood, while Laura Dern got the best supporting actress for Marriage Story.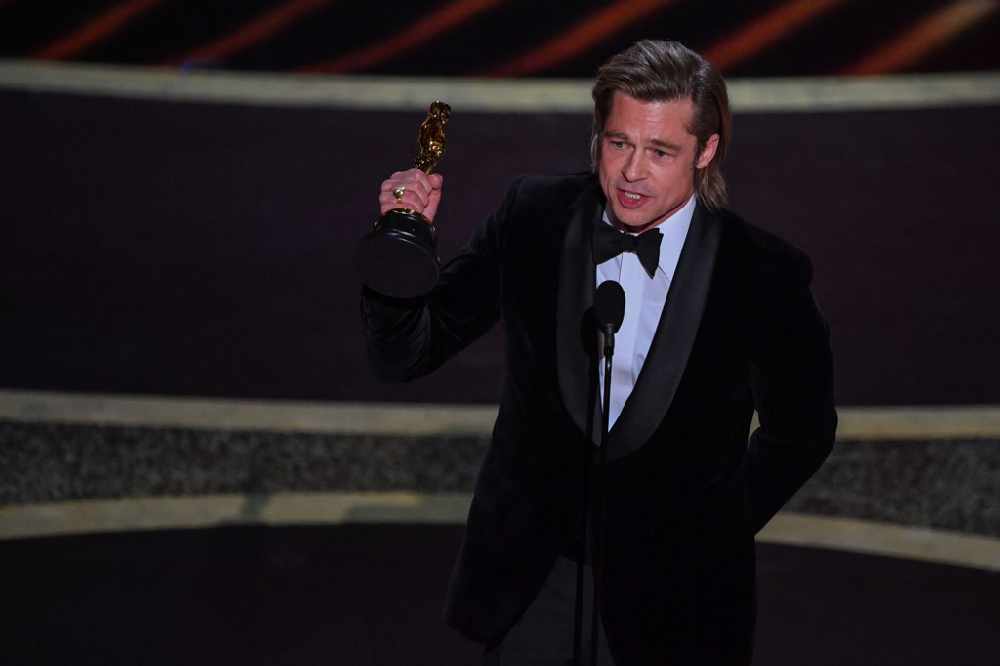 Jojo Rabbit took home the award for best adapted screenplay, and Toy Story 4 is the best animated feature, making the Toy Story franchise the first to win two Academy Awards in the category since it was first handed out in 2002.
Here's the list of winners in key categories:
Best Picture - Parasite (Neon)
Best Actor -Joaquin Phoenix for Joker
Best Actress - Renee Zellweger for Judy
Best Director - Bong Joon Ho for Parasite
Best Supporting Actor - Brad Pitt for Once Upon a Time in Hollywood
Best Supporting Actress - Laura Dern for Marriage Story
Best Original Screenplay - Parasite
Best Adapted Screenplay - Jojo Rabbit
Best Animated Feature Film - Toy Story 4
Best Documentary Film - American Factory
Best International Feature Film - Parasite - South Korea
Best Original Song - "(I'm Gonna) Love Me Again" in Rocketman