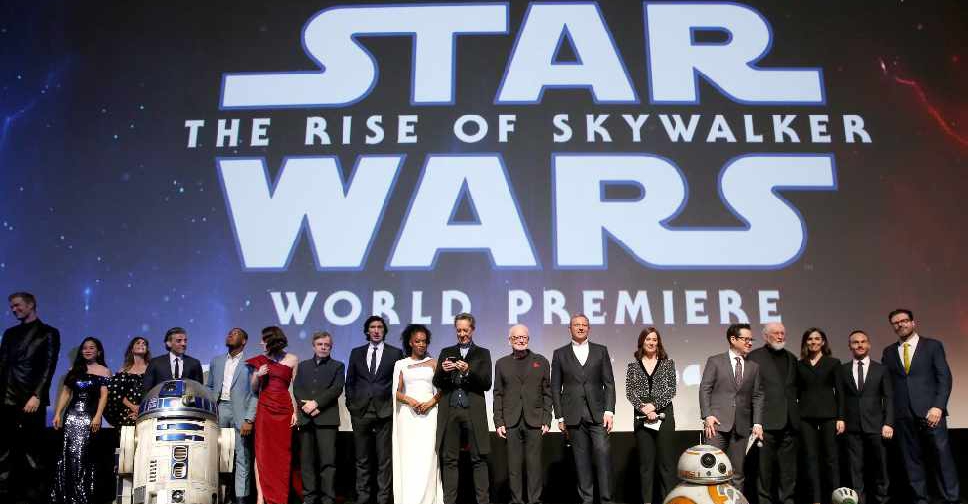 Jesse Grant / GETTY IMAGES NORTH AMERICA / AFP
The 'Star Wars: The Rise of Skywalker' premiere was invaded by Extinction Rebellion protestors dressed as characters from the franchise.
At London's Leicester Square, members of climate change activists were seen lying down on the blue carpet.
The activists held up signs that called on film industry bosses to "tell the truth on climate change".
An eye witness from BANG Showbiz heard one protester dressed as a Rebellion X-wing fighter pilot shout: "Hollywood tell the truth on climate change. Help us create a new world. Hollywood you have a unique opportunity to change the world. Help us act now."
And in a reference to Princess Leia's message to Obi-Wan Kenobi in the first film, Star Wars: Episode IV - A New Hope, he said: "Help us Hollywood you're our only hope."
Security at the event did not forcibly remove the protesters from the carpet and instead formed a guard around them so the stars and guests could continue to walk the carpet and the protesters could peacefully make their point.