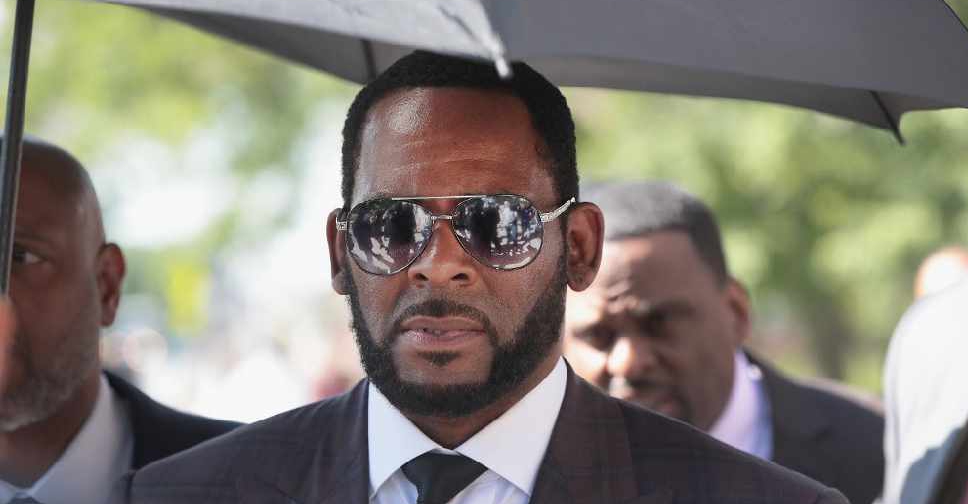 SCOTT OLSON / GETTY IMAGES NORTH AMERICA / AFP
R. Kelly has been accused of bribing a public official the day before he married R&B singer Aaliyah, when she was just 15.
According to court documents, the I Believe I Can Fly hitmaker allegedly bribed an official to tweak documents so he could marry an under-age girl in 1994.
The couple's marriage was later annulled after her parents discovered what had happened and Aaliyah - who died in a plane crash aged 22 - eventually left Kelly's record label, Jive Records, to sign with Atlantic.
Kelly's lawyer Steve Greenberg said there "will review the indictment in greater detail" but said "it does not appear to materially alter the landscape".
Previously, he had insisted that the singer had "no idea" Aaliyah was 15 when they tied the knot.
It has previously been claimed that Aaliyah was paid $100 in exchange for promising never to take legal action for "emotional distress caused by any aspect of her business or personal relationship with Robert" or for "physical injury or emotional pain and suffering arising from any assault or battery perpetrated by Robert against her person".
Kelly has refused to ever speak in detail about his relationship with the late star out of "respect" for her.
He is already awaiting trial on sexual abuse charges.